In This Week's "THIS WEEK IN CHELSEA"
Manhattan Community Board 4's Full Board Meeting  / PS11 Farm Market / 13th Precinct Sector B Build the Block Meeting / Vinyl Nights / E-Waste Recycling / The Opera Next Door / Down to Earth Farmers Market Chelsea / "sueño" on the High Line  / London Terrace Street Fair /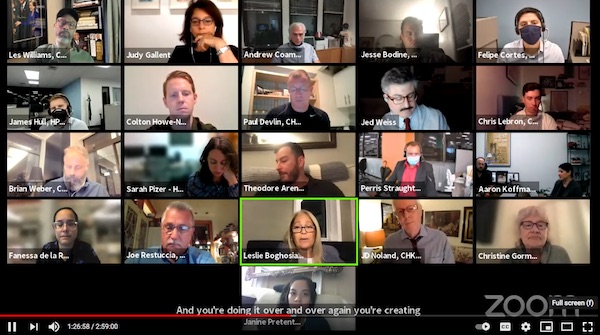 Manhattan Community Board 4´s Full Board Meeting: Wednesday, September 7, 6:30pm| After taking the month of August off, Manhattan Community Board 4 (CB4) returns to the monthly assemblage of its full board, and will continue to do so on the first Wednesday of the month (until August, 2023, when summer hiatus once again has its say). To register via Zoom, click here. To view via CB4's YouTube channel (viewing only; cannot participate), click here. Those who wish to participate in the Public Session get two minutes of uninterrupted time to speak. Click here to sign up for a slot. Early sign-up to speak at the public session closes at 5pm on the day of the meeting. Those who do not sign up by 5pm can raise their virtual hands using the raise hand function through Zoom (*9 by phone) once the public session starts, with a 1-minute grace period. Access the Agenda Items by clicking here.
The PS11 Farm Market: Wednesdays, 8am-9am on W. 21st Street (btw. 8th/9th Aves.) | Chelsea's outdoor, kid-powered pop-up shop with essential ingredients for a great meal has returned, via organic produce and much more, provided by Stoneledge Farm. This is the first Market since finishing their roster of summer sessions–so stop by, spend a little, and wish them well on this fresh new fall season of weekly Markets. In an email of Tues., Sept. 6, sent to preview the Sept. 7 Market, Debbie wrote, "The PS 11 Farm Market re-opens tomorrow, Wednesday, September 7th from 8 – 9 am.  No students, yet, but they will be starting up again next week.  You will find our table in front of the school yard gates at 320 West 21st Street.  Please see the farm email below for a list of produce.  PLEASE, if possible, BRING YOUR OWN BAGS." Well, what are you wanting for? Find a bag and make a plan to visit!
The 13th Precinct Sector B Build the Block Meeting: Online, 5:30pm on Thursday, September 8 | See the below flyer for details–and below the flyer, see a map outlining the dimensions of the four Sectors (A, B, C, D) that account for the 13th Precinct's area of coverage (Sector B can claim parts of Chelsea). Now that you know the territory, get to know who's minding the store, so to speak: Officer Marisa Gonzalez and Officer Christopher Keeley are respectively, the Sector B "NCOs." That's short for "Neighborhood Coordination Officers," who are tasked with making new connections within their assigned Sector as well as shoring up existing relationships with local business owners, residents, and other stakeholders. These Build the Block meetings, held quarterly and moderated by the NCOs, are comprised mostly of an anything-goes Q&A session–so bring your concerns about local crime, security, and quality of life issues. Officers Gonzalez and Keeley can be reached via email at, respectively, MARISA.GONZALEZ3@NYPD.org and CHRISTOPHER.KEELEY@NYPD.org. To register and then be sent a link to the Zoom meeting, click here.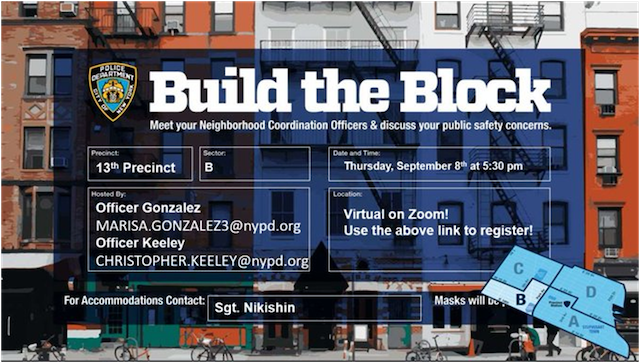 Vinyl Nights NYC 2022: Thursday, September 8, 15, 22 from 6pm to 9pm at Bella Abzug Park, Hudson Yards | Don't spend your time waiting for the tell-tale skip or scratch that only comes from American hot wax. The title of this series is all the proof you need to know you're listening to the classic hits that shaped NYC club culture the way they were meant to be played—on vinyl! Producer Rebecca Lynn has mobilized The Mobile Mondays Crew + Friends for this all-ages event celebrating "everything New York" as told in song, in the styles of Funk, Soul, Hip Hop, House, Disco, Latin, and more. Produced in partnership with Hudson Yards Hell's Kitchen Alliance Business Improvement District (HYHK), Vinyl Nights takes place at Bella Abzug Park at Hudson Yards (Hudson Blvd East btw. W. 34th & 35th Sts.). Take the 7 Train to its Hudson Yards stop). To RSVP to this free event, click here. For more info, see the below flyer.
E-Waste Recycling: Friday, September 9, 10am-4pm at 300-301 W. 14th Street  | See the below flyer for details.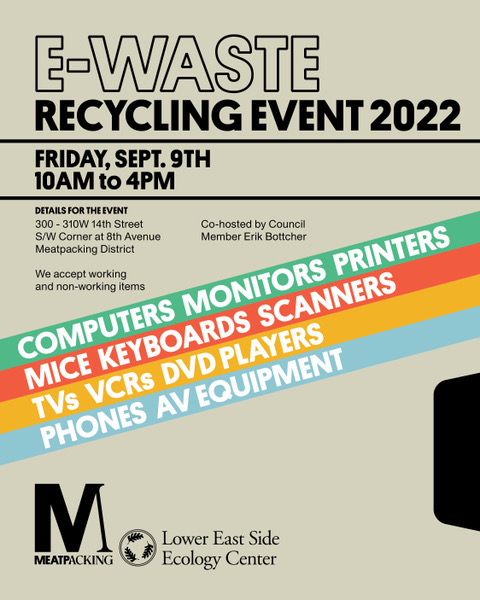 The Opera Next Door Presents: "The Old Maid & The Thief": Saturday, September 10, 6pm on West 21st St. (btw. 9th & 10th Aves.)  | The 500 West Block Association recently wrote about having stumbled upon an outdoor opera earlier this summer while walking on West 21 st Street. "It was a sublime, uniquely New York experience and it is set to return. This event is organized by The Opera Next Door. For more information, click here. For more info, see the below flyer.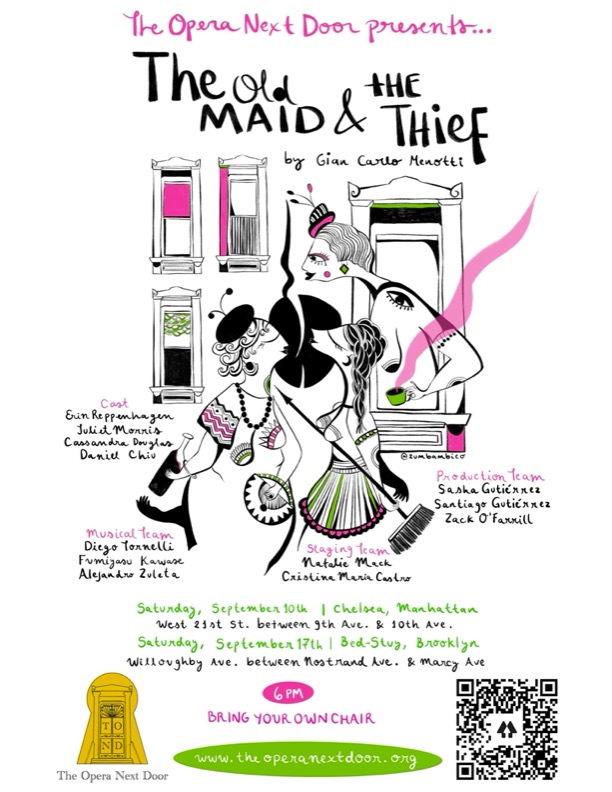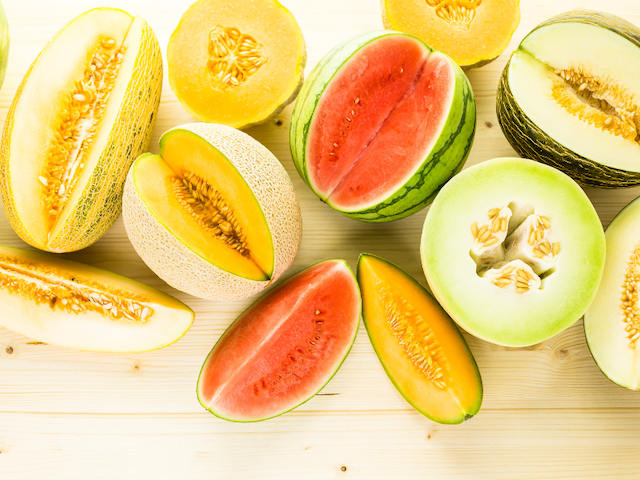 The Down to Earth Farmers Market Chelsea: Every Saturday, 9am-2pm on the North side of West 23rd St., off Ninth Ave. | New York area growers and artisan food makers make the trip to Chelsea every Saturday through Dec. 17. This Market was created with the support of nearby Church of the Holy Apostles, with the mission of bringing wholesome and delicious foods to the neighborhood's shoppers and supporting local small farms and food businesses. "The Chelsea Farmers Market is a grower-producer market," its founders note, "meaning that vendors must be farmers or make food with ingredients purchased from local farms. The few exceptions to this rule are olive oil, chocolate and coffee vendors who can document their sourcing.  The Market's ninth season offers fruits, vegetables, and meats from area farms. Market favorites Pickle Licious and Orwashers Bakery are back and going strong, along with fresh faces including Ideal Fish from Waterbury, CT. SNAP EBT is welcome (visit the manager's tent to get tokens; matching Health Bucks are available). Farmers Market Nutrition Program checks, issued by WIC offices and Seniors' centers, can be used from June through November. Get the latest Market news by signing up for their email newsletter via the Down to Earth Markets website (click here to access it) or by following https://www.facebook.com/dtechelseafarmersmarket/.
Miguel Gutierrez's sueño: September 12, 13, 14  on the High Line at West 14th Street and 10th Avenue. | Chelsea's elevated public park is the setting for this offering from Miguel Gutierrez–who, according to our arts contributor Elizabeth Zimmer, "is one of the smartest and funniest dancemakers we've got." For more info on this free (reservations recommended) event, click here for Zimmer's latest contribution to this website.
Saturday,  September 24, 10am-5pm: The 30th Annual London Terrace Street Fair Happens on W. 24th St. btw. 9th & 10th Aves. | Fall officially starts in Chelsea with this annual event whose return in 2021 (after an exceedingly rare year off because of COVID) was a giant leap back to the world of in-person events. See the below flyer for details. For more info, including details about how to rent take space send an email to LTTAstreetfair@gmail.com.
Chelsea Community News is made possible with the help of our awesome advertisers, and the support of our readers. If you like what you see, please consider taking part in our GoFundMe campaign (click here). To make a direct donation, give feedback, or send a Letter to the Editor, email scott@chelseacommunitynews.com.