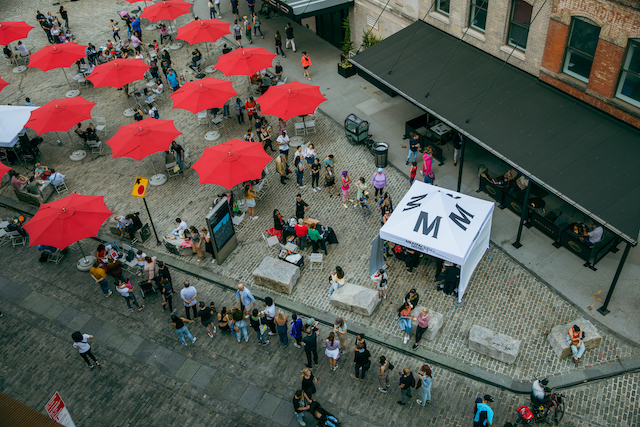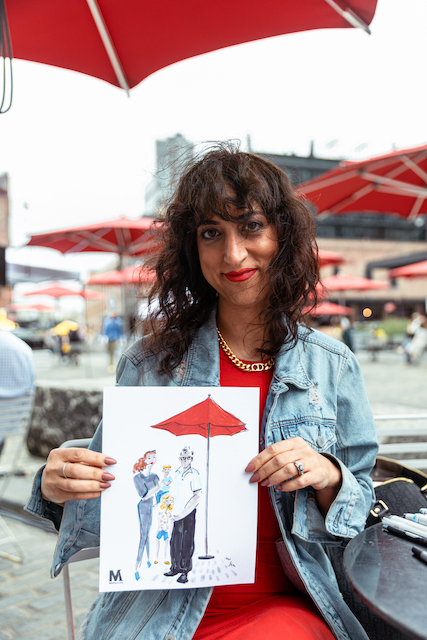 TEXT BY SCOTT STIFFLER, PHOTOS BY BrakeThrough Media | Throughout the pandemic period, hibernation was never an option for Meatpacking. The neighborhood's Business Improvement District kept on taking care of business as usual (keeping the area clean, for starters) while mindful of what could be done while in incubation and enaction modes. The results, so far, have seen the return of the Annual Doggie Costume Contest, after taking 2020 off. This late October event, at which many a spectator has emerged declaring, "I'm getting a dog," is held in conjunction with Meatpacking's outdoor and retail Halloween-themed Treats in the Streets festivities. (Click here and click here to see, respectively, our 2021/2022 photo essays featuring runway-ready Rovers who strutted the catwalk.)
On April 15 of this year, on Gansevoort Plaza, another bound-to-be Meatpacking tradition was born. In a sure sign that spring (along with its promise of renewal) has arrived, "Return of the Red Umbrellas" saw the Meatpacking District's Gansevoort Plaza filled once again with the iconic providers of shade and photo-ops. Activities throughout the day included standing in the fast-moving line and claiming the great reward of complimentary coffee from Terremoto Coffee and sitting for a free portrait by artist Laura Baran. There was a dance performance from Graham 2 and live music from Jammcard artists including Dave Levy and the Brass Alchemy, Christian DeMarco Band, DJ Vicky, and Augie Bello. There were mini Raspberry Rose Cookies from maman, and complimentary Chicken + Waffles samples came to the crowd courtesy of STK Steakhouse. Entertainment and food were enthusiastically consumed by the crowd while seated under… yes, those red umbrellas.
Those red umbrellas, a Meatpacking rep told us in an email, made their first appearance on the Plaza in 2016. This current generation of umbrellas were brought on in 2019. Each one of the stand-alone units (and they do stand) weighs 300 lbs., is nine feet tall and, when opened up, 11 feet wide. They're also extremely photogenic, as you'll see in this collection of images from the event's inaugural edition.
All photos are courtesy of Meatpacking and taken by Iri Greco & Jim Fryer of BrakeThrough Media. Click here to visit their website. Arrive on the home page of Meatpacking's website by clicking here.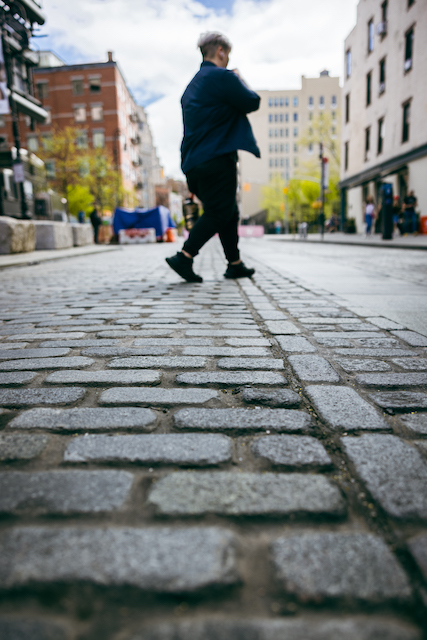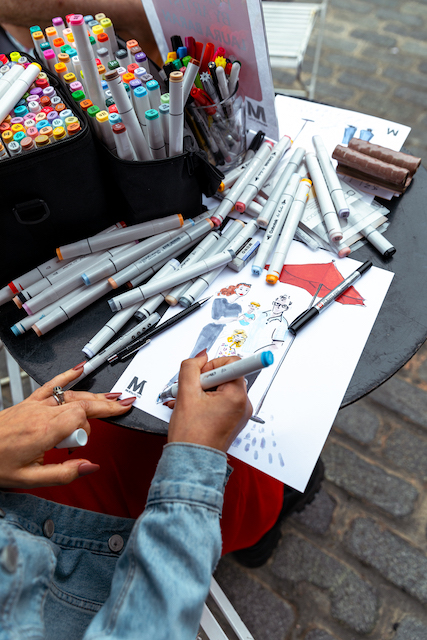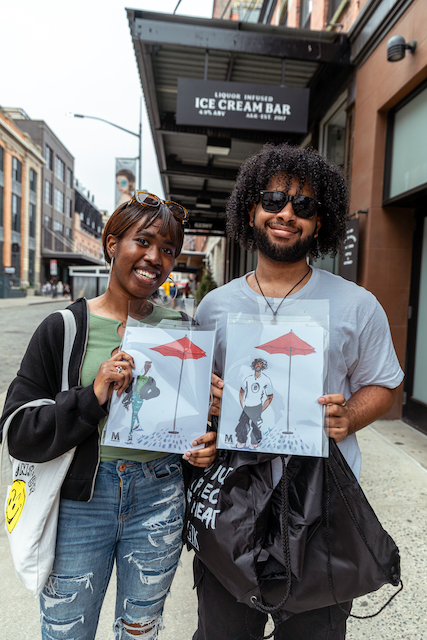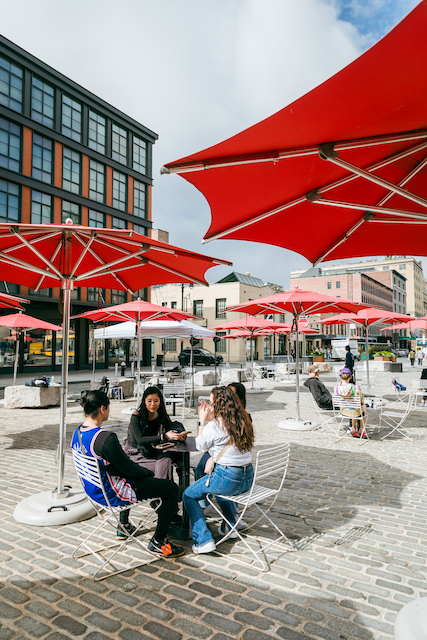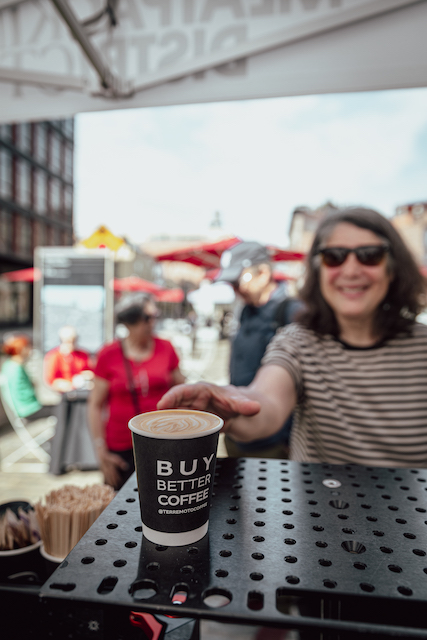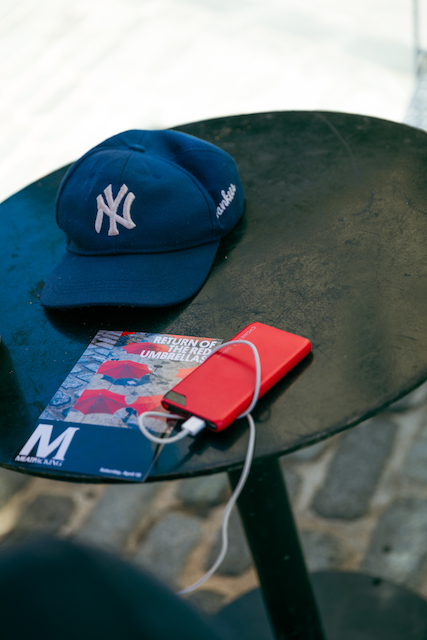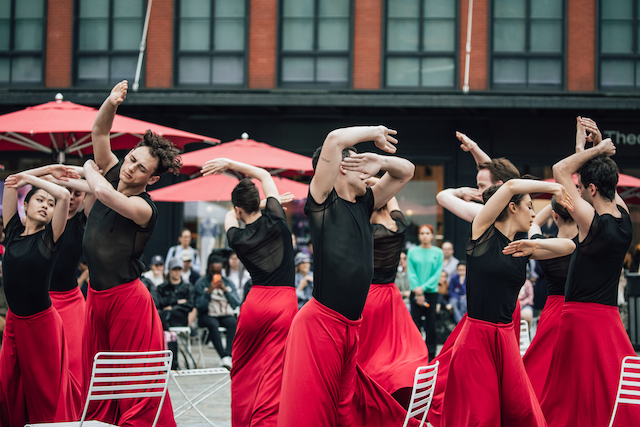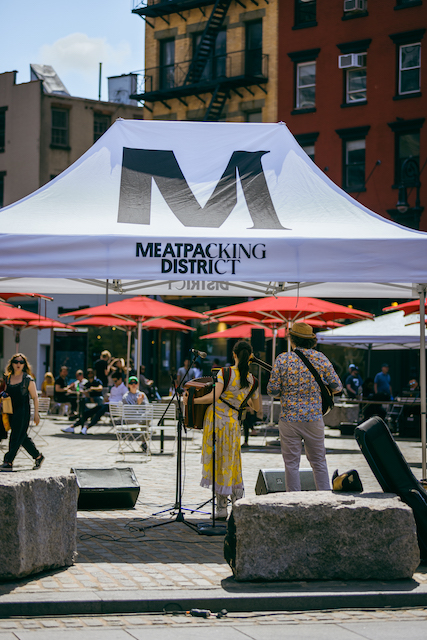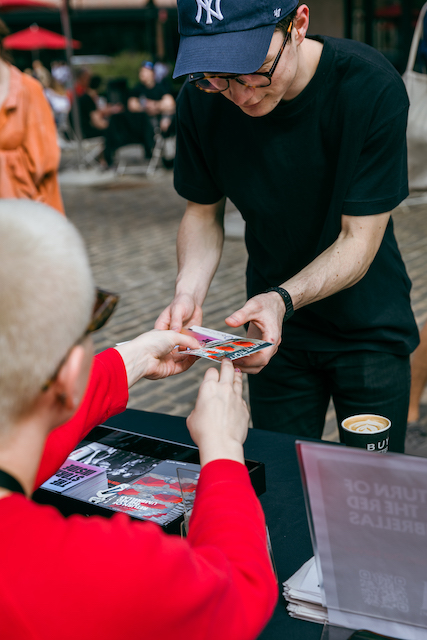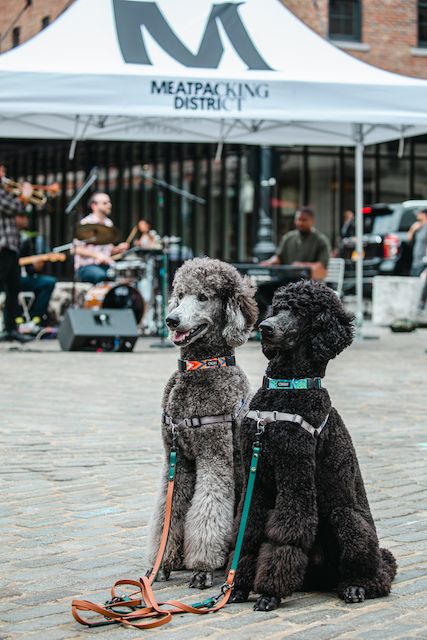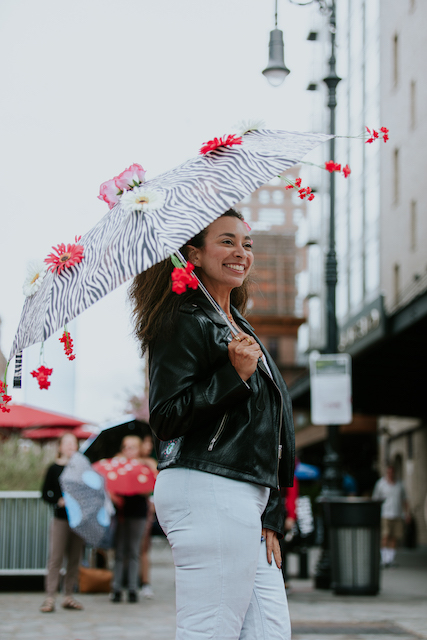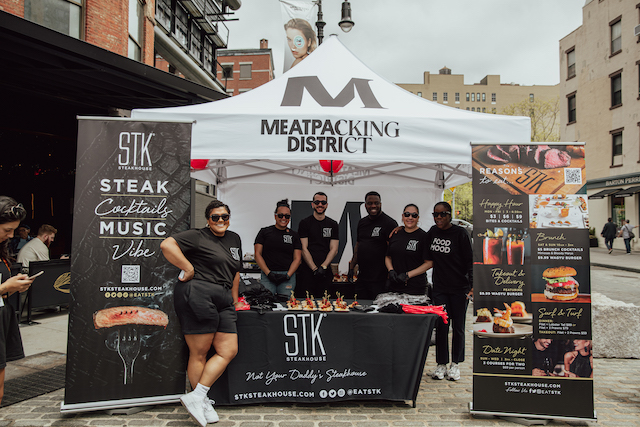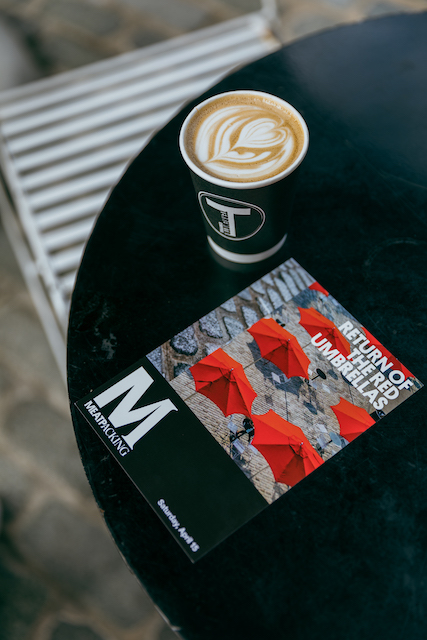 –END–
Chelsea Community News is an independent, hyperlocal news, arts, events, info, and opinionwebsite made possible with the help of our awesome advertisers and the support of our readers. Our Promise: Never a paywall, no pop-up ads, all content is FREE. With that in mind, if circumstances allow, please consider taking part in our GoFundMe campaign (click here). To make a direct donation, give feedback, send a Letter to the Editor, or contact our founder/editor, email Scott Stiffler via scott@chelseacommunitynews.com.
To join our subscriber list, click here. It's a free service provding regular (weekly, at least) Enewsletters containing links to recently published content. Subscribers also will be sent email with "Sponsored Content" in the subject line. That means it's an exclusive message from one of our advertisers, whose support, like yours, allows us to offer all content free of charge.