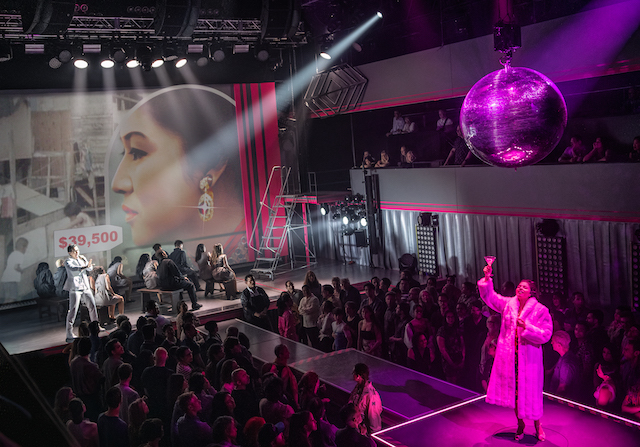 BY MICHAEL MUSTO | Who says the nightlife is dead? It's alive and well and living in the form of a musical about Imelda Marcos. An immersive show about the onetime Filipina First Lady, with music by David Byrne and Fatboy Slim (based on their concept album) and additional music by Tom Gandey and J Pardo, Here Lies Love originated 10 years ago at the Public Theater, where audiences stood, leaned, and strolled about as the action whirled around them. The fresh approach was the kind of thing you couldn't wait to tell friends you'd experienced, while wondering if you should get Actors' Equity credit for your participation.
Well, now that Byrne is a major Broadway player (having scored with the brilliantly staged concert, American Utopia), Here Lies Love is at the Broadway Theater, which has basically been transformed into a gigantic, multimedia nightclub. Orchestra seats have been removed and instead, there are rotating platforms and a big glitter ball, standing patrons instructed by workers holding pink neon tubes when to sashay around so the set pieces can move along with the action. In the mezzanine—where I sat—you can look down at the spectacle, which includes a large video screen, projections all around the place, and actors coming right up in your midst, sometimes urging you to stand up and do a line dance. It makes perfect sense when one scene has Imelda agog at the legendary disco Studio 54; it already felt like we were there.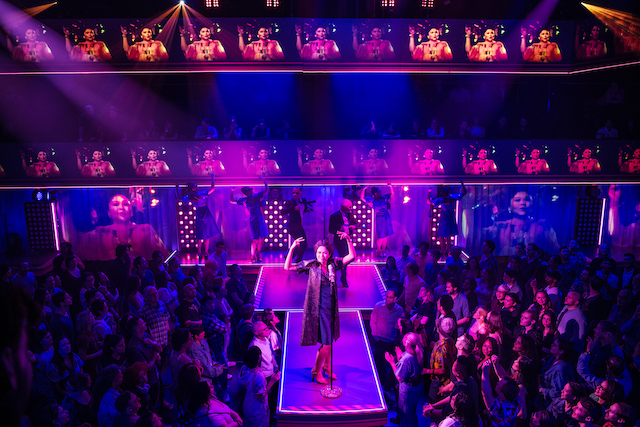 Tony Award-winning Alex Timbers, a visual master who made a glitzy carnival out of Moulin Rouge!, has been the director of this project since day one, and he's amped up the theatrics to match the venue. The old intimacy is diminished, and the show starts to seem a bit relentless, especially since not all the music is on a top tier—but you can still feel the multi-layered invention on parade, and it's often breathtaking. As an example of the intricacy involved, when a helicopter takes off (conveyed through sound and lights), I felt a gust of wind wafting into the mezzanine, and it wasn't my imagination.
Bumping it all up a notch, Love features the first all-Filipino cast to perform on Broadway. The plot has young Imelda (a terrific Arielle Jacobs, who doesn't overplay the character's steely qualities) going from a beauty queen to the wife of Senator Ferdinand Marcos (the original cast's Jose Llana, who deftly captures Marcos's fake sincerity). Meanwhile, Imelda's ex, Ninoy Aquino (a powerful Conrad Ricamora, also from the original show) is on hand to bravely criticize her excessive spending and lack of caring. (Having a male political rival deride the lead First Lady is just one of several elements this show borrows from that other musical about a dictator's wife, Evita.)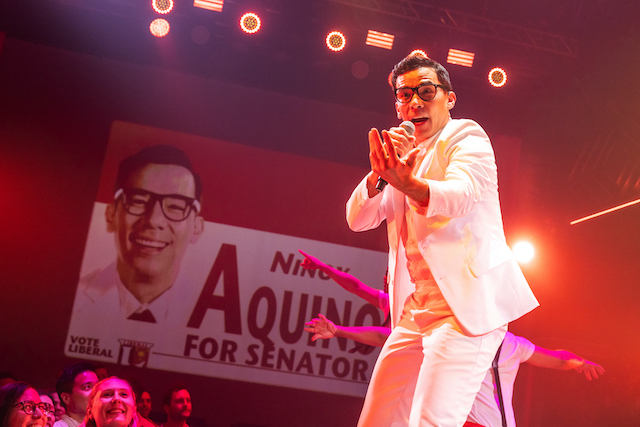 The real-life plot mechanics lead to the bombing of a Liberal party rally; the declaration of martial law; revelations of a mistress… all of which have great relevance for today, when democracy is still under attack and certain politicians are bursting at the seams with hypocrisy and corruption. Fortunately, the Philippine People Power Revolution changed everything—and Tony Award-winner Lea Salonga is on hand to soar as Aquino's mother, urging on the rebellion with a knockout song, Just Ask the Flowers. Of course, that revolution was way back in 1986. As the show notes, just last year, Imelda's son, Bongbong Marcos, became President. Picture U.S. President Donald Trump Jr. 30-plus years from now if you're not disturbed enough yet.
Here Lies Love was envisioned as a sort of glorified karaoke musical, but 12 musicians were hired for the pit, to satisfy the union requirements. The continuous soundtrack consists of a mixed bag of disco, pop, rock, and Broadway sounds. The climactic Why Don't You Love Me comes off like a cross between Don't Cry for Me Argentina (from Evita) and You Must Love Me (from the Evita movie), but it's sung with a riveting plaint by Jacobs and becomes even more effective when other characters join in to wonder why they aren't loved either.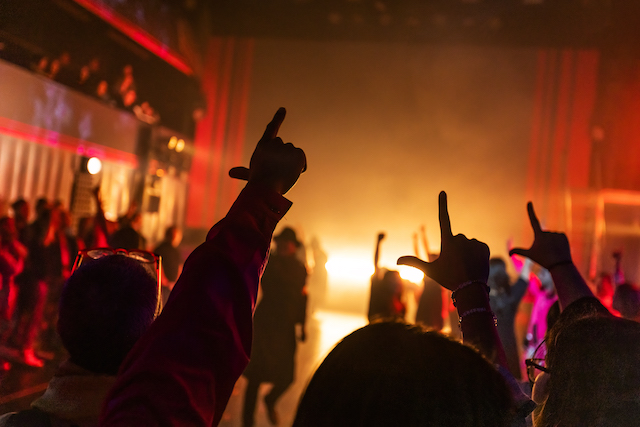 Bizarrely, Imelda felt she should be adored by every citizen because she had done so much for them; self-awareness was not one of her strong suits. But this show has moments where you almost feel for the woman. When Imelda tells off Ferdinand for having cheated on her, the audience screams its approval. "You're cheering for Imelda Marcos!" I murmured, before realizing that moral ambiguity is always good for narrative complexity.
Just when the intermissionless, aggressive 90 minutes are over and you think, "They haven't popped confetti or streamers yet," they pop streamers! And did I mention that it all starts with a DJ (Moses Villarama) urging us to, "Make some noise!" Yes, the gimmickry rarely slows down, but at least the same DJ ends the show with a stirring God Draws Straight, a folk song using the actual words of the Revolution.
So, are you ready to party while watching the rise and fall of a dictator's wife? You'd better love it!
At the Broadway Theatre (1681 Broadway, btw. 7th & 8th Aves.), Tuesday through Sunday with two shows on Saturday and Sunday. For tickets, click here. VIP Lounge: $199-$329; Floor, standing: $169-$199; Front Mezzanine: $149-$229; lowest price, Rear Mezzanine, $109 plus $16.50 service charge. To visit the Here Lies Love website, click here.
—END—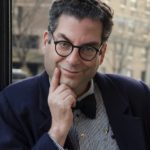 Michael Musto is a columnist, pop cultural and political pundit, NYC nightlife chronicler, author, and the go-to gossip responsible for the long-running (1984-2013) Village Voice column, "La Dolce Musto." His work appears on this website as well as Queerty.com and thedailybeast.com, and he is writing for the new Village Voice, which made its debut in April of 2021. Follow Musto on Instagram, via @michaelmusto.
Chelsea Community News is an independent, hyperlocal news, arts, events, info, and opinion website made possible with the help of our awesome advertisers and the support of our readers. Our Promise: Never a paywall, no pop-up ads, all content is FREE. With that in mind, if circumstances allow, please consider taking part in our GoFundMe campaign (click here). To make a direct donation, give feedback, send a Letter to the Editor, or contact our founder/editor, email Scott Stiffler via scott@chelseacommunitynews.com.
To join our subscriber list, click here. It's a free service providing regular (weekly, at least) Enewsletters containing links to recently published content. Subscribers also will be sent email with "Sponsored Content" in the subject line.  That means it's an exclusive message from one of our advertisers, whose support, like yours, allows us to offer all content free of charge.