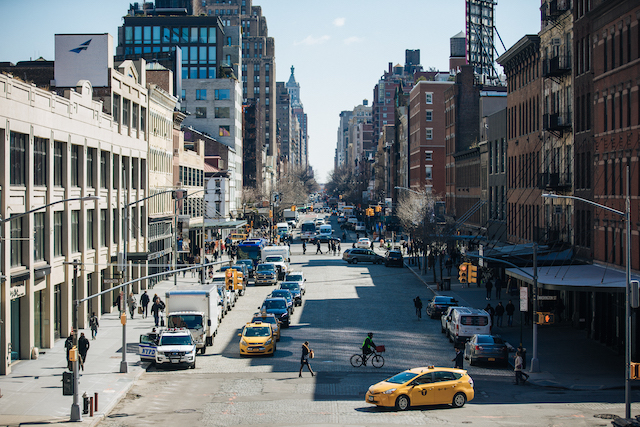 BY EILEEN STUKANE | A chartreuse T-shirted workman is unwrapping a sandwich lunch while sitting under a red umbrella-shaded table on cobblestoned Gansevoort Plaza, between Hudson Street and Ninth Ave. At another similarly shaded table, a man with the white sleeves of his shirt rolled up is working on a computer. At another, two women are drinking coffee while one of them, hand on a stroller, gently pushes a toddler back and forth. This is the post-pandemic environment of safety amidst accessibility that the Meatpacking District Management Association (MDMA), the neighborhood Business Improvement District (BID), strives for within its Greenwich Village/Chelsea boundaries.
The MDMA (also referred to as the Meatpacking District BID) is the first to be featured in our new series about how downtown Manhattan BIDs are repositioning their respective areas to meet the challenges and seize the opportunities of our post-COVID era. Along the way we'll even ask the question, "Why no Chelsea BID?"
New Yorkers may not be aware of the extent to which BIDs are transforming neighborhoods. These alliances of property and business owners (76 of them throughout NYC's five boroughs) unite in a defined geographical area to keep it clean, beautified, and safe. They create marketing events, facilitate capital improvements, and encourage business development.
Leaps and Boundaries: Where the BID Begins and Ends |The MDMA came into being in 2015 with roughly trapezoidal borders running from the north side of Horatio Street as its southern border and the south side of West 17th Street as its northern limit. The BID's eastern boundary runs along Hudson Street, Eighth Ave. from Horatio to West 17th Streets and, in general, the West Side Highway  is its western edge.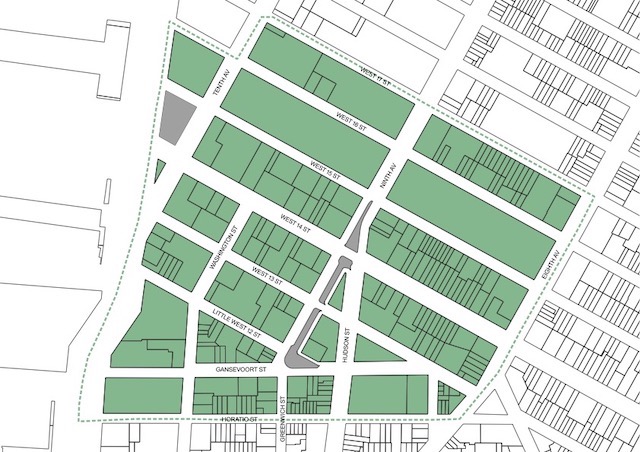 The 44 acres where genteel residential row houses sprang up in the mid-1800s slowly evolved into the Gansevoort Market, selling turpentine and lamp oil near Hudson River freight yards, and in 1900 became home to 250 slaughterhouses and meatpackers. Now there are only a handful of meatpackers still operating in the district. You hardly notice their remaining loading docks just south of the trendy hotel, The Standard High Line (848 Washington St.).  Things are much more sanitized now: Animal blood does not run onto the cobblestone streets as it did well into the 1980s.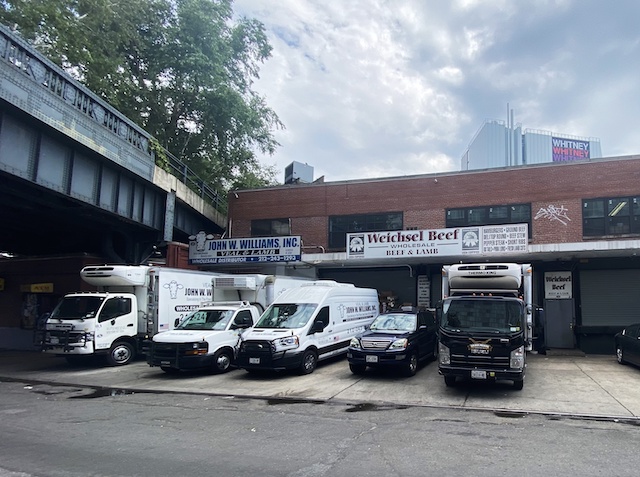 Today the District's BID is focused on bringing as many people as possible onto those cobblestone streets for culture (this is the home of the Whitney), upscale shopping (high-end Italian jewelry Bulgari has a pop-up until the end of July, eating (like the oysters at Catch), or just sitting outside in a red-umbrellaed plaza or park—kept clean and litter-free thanks to the BID's contracting of ACE Services, which offers employment to people who've experienced homelessness, incarceration, and/or addiction. A staff of 15 from ACE work every day of the week—and never stopped, even throughout the pandemic. (MDMA has also arranged for trash corrals to be constructed so that trash bags never have to be on sidewalks.)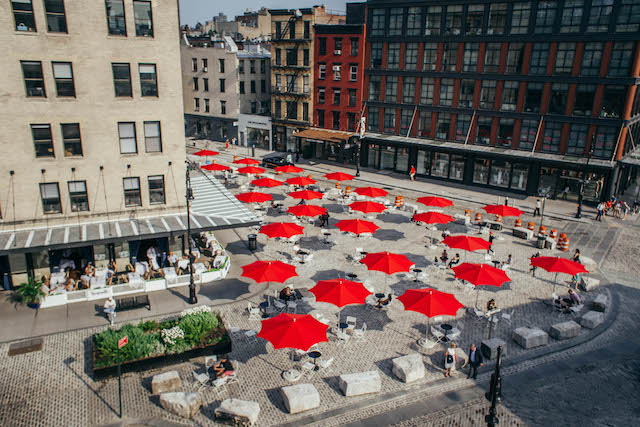 Return of the Red Umbrellas, and More | When asked how the pandemic may have changed assumptions or inspired new directions for a BID's branding, programming, or projects, the universal response from all BID executives is that outdoor space and events have become key to their thinking. MDMA now has four permanent pedestrian-friendly Open Streets: Gansevoort Street, Little West 12th Street, West 13th Street, and the Ninth Ave. slip lane between West 14th and W. 15th Streets, all designed to bring more people into the BID and keep the neighborhood thriving.
Tiffany Griffin, Director of Marketing, Events, and Partnerships at MDMA, observed from pedestrian data during the pandemic the moment when, even before tourists returned, area residents began to make use of the plazas again–raising their profile as a neighborhood gathering place. In August of 2019, MDMA placed tables, chairs, and newly designed red umbrellas for shade in Gansevoort Plaza, 14th Street Square, and Chelsea Triangle, putting them in storage during the winter months. In April of this year, the oversized bumbershoots' reemergence launched "Return of the Red Umbrellas," introduced as a springtime celebration of warmer days that temp passersby to sit beneath the Red-made shade and stay a while.
"We thought it was a really great opportunity to own [fully embrace] the Red Umbrellas for the District, for New York City, and really for around the world," Griffin said during our phone interview. "We wanted to make the Red Umbrellas synonymous with Meatpacking so that people could draw the connection that when you come here, whether you're coming to shop or heading to the Whitney or the High Line, or just grabbing a cup of coffee, we have these beautiful public spaces for you, just to be relaxed, with folks, and there is Wi-Fi as well. You can catch up on work, emails."
The Return of the Red Umbrellas day on Gansevoort Plaza included complimentary coffee from Terremoto Coffee on West 15th Street, a dance performance from Graham 2 (student dancers of the Martha Graham Company), live music, complimentary Chicken & Waffles from STK Steakhouse, and mini Raspberry Rose Cookies from Mamam, all provided by the BID. Regarding the Red Umbrellas: They made their first appearance on the Plaza in 2016. This current generation of umbrellas were brought on in 2019. Each of the stand-alone units (and they do stand) weighs 300 lbs., is nine feet tall and, when opened up, is 11 feet wide. They stand high but will disappear in early November until early April in the spring of 2024, when there will be another Return.
Other popular outdoor events are the Summer Sweat Sessions led by trainers in Hudson River Park's 14th Street Park (10th Ave. btw.W. 14th & 15th Sts.). This summer's Sessions take place through August 22. To find this and other events in the Meatpacking District, check the BID's calendar: https://meatpacking-district.com/calendar. Events are meant to serve the neighborhood as well as to draw visitors to eat, shop, and post on social media, although Meatpacking has plenty of attractions already with the Whitney, the High Line, Chelsea Market, and, across the highway, Little Island and Pier 57. Still, one of the most popular and most Instagramable moments in the BID happens during October's Treats in the Streets, a Halloween-themed event paired with the Doggie Costume Contest on Little West 12th Street. "This has grown exponentially," says Griffin, of the adorable-on-overdrive contest. "We build out a stage and have First, Second, and Third Place prizewinners, local celebrity judges. It has grown from cute pups in dog costumes to full family involvement."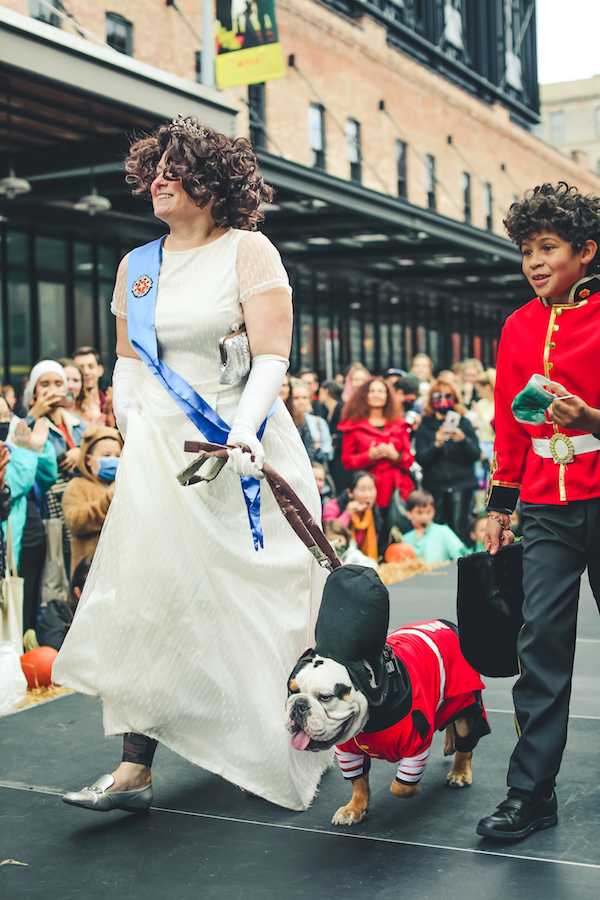 It bears mention that a new popular offshoot of the pandemic is the BID series Meatpacking Unpacked hosted by Jeffrey LeFrancois, MDMA's Executive Director. It started as a Zoom series in which LeFrancois would highlight different businesses and business owners in the District while people were hunkered down in their homes. The series gained momentum on YouTube and social media. One recent notable installment took an inside look at a photography exhibition that served as the inaugural event at 401, a concept space at 401 West 14th Street. Featuring the work of eight visionary artists (an honorific phrase validated by the passage of time), A District Defined: Streets, Sex, and Survival documented the rich, raw history of queer nightlife in the streets of the District in the 1980s and '90s. The exhibition was sent packing, so to speak, on July 9—but you can see what you missed, with LeFrancois as your guide, by clicking here for that archived installment of Meatpacking Unpacked.
The Western Gateway Area Vision Project | Every post-pandemic day now, 40,000 to 50,000 people visit the Meatpacking District. Weekly visitors total 250,000. New businesses are replacing those lost to the pandemic, helping to account for the neighborhood's 250 storefront businesses. "We've had a lot of new stores open recently so our vacancy rate is normalizing to pre-pandemic levels," says Evan Sweet, Director of Neighborhood Planning and Operations for MDMA. "I think seven or eight new businesses are slated to open in the next six months to a year, so we're excited about that."
All types of businesses closed during the pandemic, but even those that made it through what Sweet describes as "the first wave," the summer of 2020, found they had to close in 2021 due to the slow economic recovery and the end of the government's emergency business grants. Now in 2023, businesses that survived are facing changed markets and profit margins and may still be at risk.  It's all an ebb and flow.
Sweet identifies new businesses that have started in the Meatpacking District as primarily "dry"—retail or experiential pop-up—as opposed to "wet"—Food & Beverage. This makes sense, since, as he explains: "The build out cost for a dry space is so much lower than building out a new restaurant. Also new retail is generally less risky a business than food, and is generally connected to national/international companies who have higher risk tolerance." Yet Sweet is optimistic that the MDMA will "continue to see positive momentum and more leasing activity in the next year or two, including in Food & Beverage."
He also describes how the energy and activity of the neighborhood is continuing to move westward, with the stalwart presence of the Whitney and The Standard alongside newer arrivals Little Island, Pier 57, the new private development on 10th Ave., and Gansevoort Peninsula on the way. "So we're working on how public space can meet that, how the BID's environment can match the private demand, the land use that we see." While walking around the BID, he explains, "There's a lot of legacy structure which was built for the meatpacking industry, turning lanes, turning bays, loading docks. That made sense when you had that industrial activity. Now that we don't have that industrial activity, there's better opportunity for that area (at the Western border of the BID)."
In a video interview, LeFrancois put it this way: "The fact that so much is now happening on the western edge of our district, you've got the Whitney Museum on Gansevoort Street and 10th Ave., Chelsea Market access on West 15th and 10th, the High Line, Hudson River Park with Little Island and Pier 57, and then you have far West 14th Street and 10th Ave.—relics of the old elevated West Side Highway that were not really planned for the uses of the neighborhood today. So streams of foot traffic are passing through hostile intersections. It's a very distinct microclimate in the District over there, between Hudson River Park and the edge of the District. So how can we think of it as a Gateway?" And so, Western Gateway Vision was born to give those almost 50,000 daily visitors a safer, easier way to get around.
The MDMA worked on the Western Gateway Vision plan with WXY architecture + urban design and Sam Schwartz Engineering and brought its proposal to property holders, block associations, businesses, and Manhattan Community Boards 2 and 4 (LeFrancois serves as CB4's Chair).
In the above photo, Gateway Vision's Focus Area 1: The 14th Street Gateway, as it currently appears. Below, a rendering of the same area as it wil appear upon completion. | Photos & images courtesy of MDMA
Gateway will—in time—bring new crosswalks across the West Side Highway from BID streets, new traffic patterns at the highway turnoffs at West 14th St. and 10th Ave. as park areas are expanded, and new plazas where huge asphalt areas on the West Street edge of the BID are currently located. "Right now you have people who have never been here before and they're walking in this no man's land by the highway while just a block over is this great neighborhood," says Sweet. Western Gateway Vision hopes to change that area into a pleasant respite. To that end, the first segment of Western Gateway, Gansevoort Landing, a new plaza, is expected to be completed by summer's final days. (There is no completion date for the entire project, at this time.)
Gansevoort Landing is an almost 7000 square foot asphalt area at the far western end of Gansevoort Street adjacent to the Whitney Museum. Working with NYC agencies, the Whitney and TF Cornerstone (the property owner in the area), MDMA is creating a new pedestrian plaza space similar to the larger Gansevoort Plaza on the eastern of the street. Drag racing and wheelies will be giving way to tables and chairs and people.
There are still that handful of meatpacking industry workers whose peak hour is 4 to 5am. Into the day, their loading dock areas on 10th Ave. are silent. "When this neighborhood is full of visitors, this area does nothing. It's a massive amount of space," says Sweet. "The BID is always working with the Meatmarket [remaining meatpacking industry businesses], always checking, to make sure we have that relationship. You have the 4am industrial peak and the 4pm recreational peak. Those aren't mutually exclusive. It's more about how you organize in a day."
Ideas are being floated… pickleball anyone?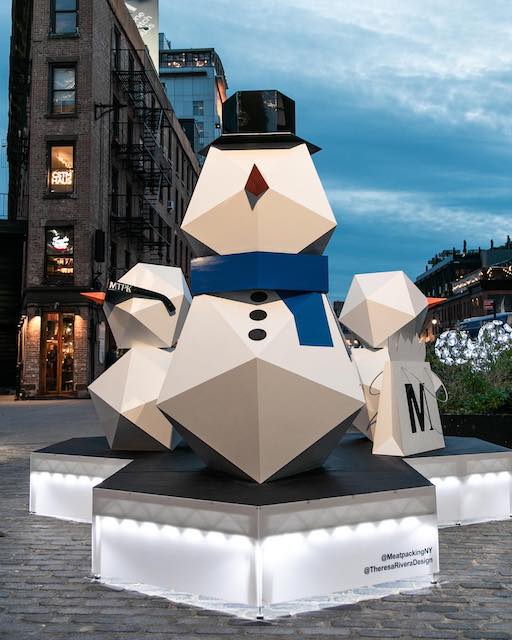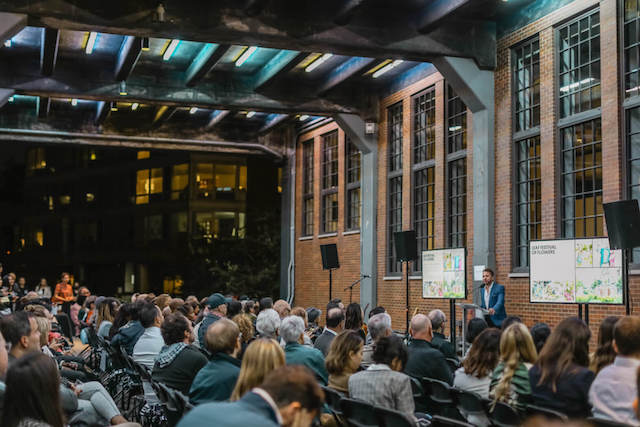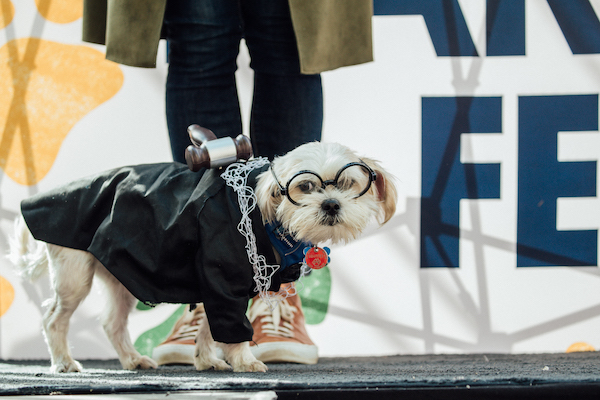 –END–
Note: This editorial content was made possible through a 2023 grant from the West Side Community Fund, in support of Chelsea Community News' expansion into neighborhoods previously on the periphery of our editorial coverage area: The Flatiron/NoMad and Meatpacking Districts; Hudson Yards; and Hell's Kitchen/Times Square.
In May 2023, $100,000 was distributed to 21 organizations serving the west side of Manhattan. To learn more about the West Side Community Fund's Spring 2023 Grantees, click here.
Chelsea Community News (CCNews) is an independent, hyperlocal news, arts, events, info, and opinion website made possible with the help of our awesome advertisers and the support of our readers. Our Promise: Never a paywall, no pop-up ads, all content is FREE. With that in mind, if circumstances allow, please consider taking part in our GoFundMe campaign (click here). To make a direct donation, give feedback, or send a Letter to the Editor, email CCNews founder/editor Scott Stiffler, via scott@chelseacommunitynews.com. To join our subscriber list, click here. It's a free service providing regular (weekly, at least) Enewsletters containing links to recently published content. Subscribers will also be sent email with "Sponsored Content" in the subject line. That means it's an exclusive message from one of our advertisers—whose support, like yours, allows us to offer content free of charge.