BY JOANNE A. SINOVOI | The first thing I noticed when I walked inside La Chilaquería New York (139 W. 28th St. btw. 6th & 7th Aves.) was the beautiful flowers. Although I live only a few blocks away, this is not a restaurant I found by myself—neighbors told me I must check it out, and I'm glad I did. To be honest, I had never heard of chilaquiles or torta before and did not understand exactly what was in them…
This is not a typical Mexican restaurant, as they have a limited menu comprised mostly of chilaquiles, torta, and burritos. The food is very authentic—I was told this by a couple sitting nearby, who said the chilaquiles here are better than what they had in Mexico City (where they just returned from). I am not surprised, as the owners—husband and wife team Alfonso Amador and Susana Labrada—clearly put their hearts and souls into this business, which they opened last year in mid-September, to coincide with Mexican Independence Day. I recently met with the very busy Alfonso to learn more about their business–and cuisine.
Joanne A. Sinovoi for Chelsea Community News (Joanne): Where are you originally from?
Alfonso Amador (Alfonso): I am originally from Tijuana B.C. [Baja California] Mexico [Susana originally hails from there as well).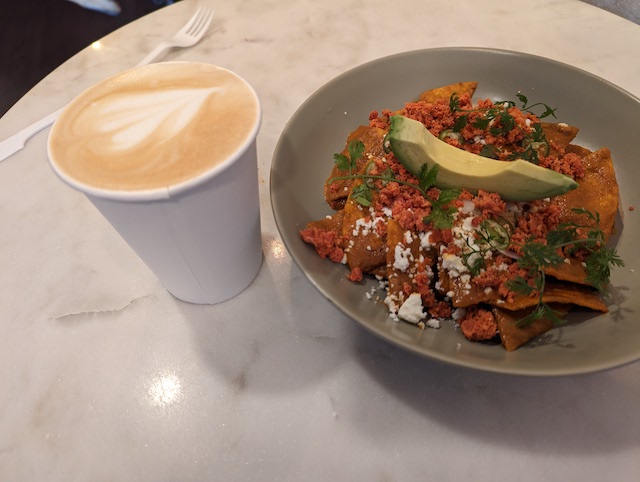 Joanne: Why did you open a restaurant in the middle of the Flower District?
Alfonso: We wanted a place that was kind of similar to Mexico's atmosphere.
Joanne: Who are your customers?
Alfonso: Our customers come from diverse cultures. Many [of our regulars] are local, but we also have customers from all over the world.
Joanne: What are chilaquiles?
Alfonso: A traditional Mexican dish made from crispy corn tortilla covered in a creamy and flavorful [we offer five kinds of] chillies-based salsa with avocado and protein of your choice… We also serve red and green sauce and all the sauces are made from scratch, in-house, with ingredients imported from Mexico… For the verde sauce, we use a variety of chillies.
Joanne: Tell me about your tortas de chilaquiles.
Alfonso: The torta that we serve is one of the most popular street foods in Mexico City and our hometown of Tijuana, and is served on a fresh telera roll with a variety of Mexican ingredients and are flavorful with almond sauce. It also includes a side of salsa macha and a protein of your choice.
Joanne: What kind of burritos do you have?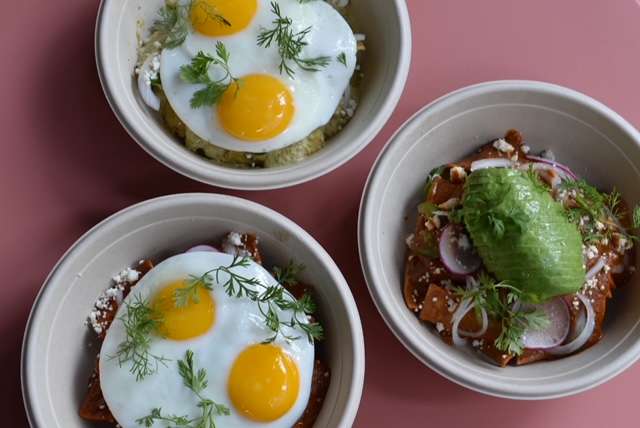 Alfonso: We serve a variety of breakfast burritos, but our most popular is chilaquiles burrito [the one we invented here is], made with a warm flour tortilla with pork chorizo and chilaquiles covered in a creamy and flavorful almond sauce.
Joanne: And your coffee?
Alfonso: Our most popular of coffee is called café de olla.
Joanne: Why did you make this a casual restaurant with no waiter service?
Alfonso: We want people to feel at home.
Joanne: Are there any plans for your business in the near future?
Alfonso: It is our plan to expand.
Joanne: I know you do not have a lot of spare time, so what do you and your wife do to unwind?
Alfonso: We love to eat.
I ended my interview by noting it looks as if he and Susana are living the American dream, and then Alfonso said they are "passionate about our food and culture." He really wanted to make sure these would be his parting words for the interview. I want to thank him for taking the time to sit down with me for 45 minutes, after having such a long day–and thanks also to Susana for helping with additional information and providing photos (a few of which you'll find below).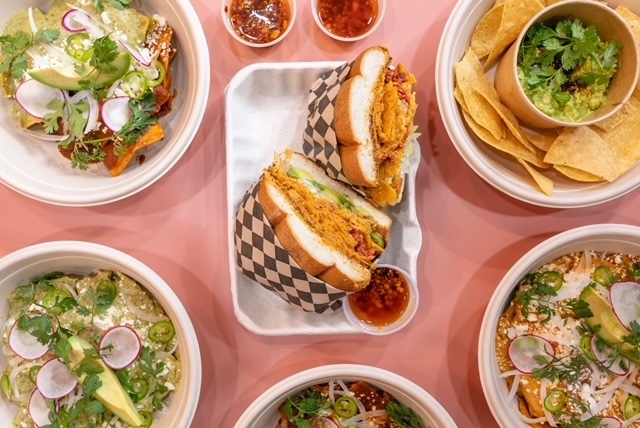 About reporter Joanne Adler Sinovoi | Chelsea Community News welcomes Joanne to our expanding pool of freelance writers—via our Community Reporter Training Program, which recruits Chelsea residents with an interest in journalism. They study under our editor and a seasoned freelance contributor, and then embark upon their own assignments—and are paid every step of the way. The Training Program is made possible by a grant from the West Side Community Fund (WSCF), whose support is also furthering expansion of our editorial coverage area to include the Flatiron and Meatpacking districts, Hudson Yards, and Hell's Kitchen/Times Square. To learn more about WSCF, click here.
Chelsea Community News is an independent, hyperlocal news, arts, events, info, and opinion website made possible with the help of our awesome advertisers and the support of our readers. Our Promise: Never a paywall, no pop-up ads, all content is FREE. With that in mind, if circumstances allow, please consider taking part in our GoFundMe campaign (click here).  To make a direct donation, give feedback, send a Letter to the Editor, or contact our founder/editor, send an email to Scott Stiffler, via scott@chelseacommunitynews.com.
To join our subscriber list, click here. It's a free service providing regular (weekly, at least) Enewsletters containing links to recently published content. Subscribers also will be sent email with "Sponsored Content" in the subject line. That means it's an exclusive message from one of our advertisers—whose support, like yours, allows us to offer our content free of charge.