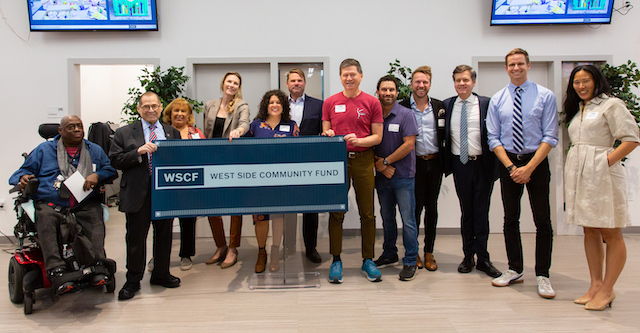 BY EILEEN STUKANE | Fifteen grant recipients hailed for their innovative efforts along the West Side were honored at an October 11 Grantee Celebration held by the West Side Community Fund (WSCF). They were joined by local elected officials, staffers tasked with administering $100,000 in grants, and members of the consortium responsible for WSCF's reactivated presence and expanded mission.
Held at a decked-out Hudson Guild Fulton Center (119 Ninth Ave.), the Celebration was an occasion to formally recognize the first round of recipients chosen since WSCF's period of relative inactivity following the 2019 passing of its much-admired driving force, Jay Kriegel, Senior Advisor to The Related Companies at the time of WSCF's 2018 founding. Since then, over $530,000 in grants have been distributed. WSCF recently emerged from the pandemic era intent on expanding its geographic scope to mirror the Manhattan Community Board 4 (CB4) catchment area (i.e., Chelsea, Hudson Yards, Hell's Kitchen). The pool of eligible applicants has experienced a similar growth spurt, embracing the efforts of block and tenants associations, social service providers, police-community programs, and more.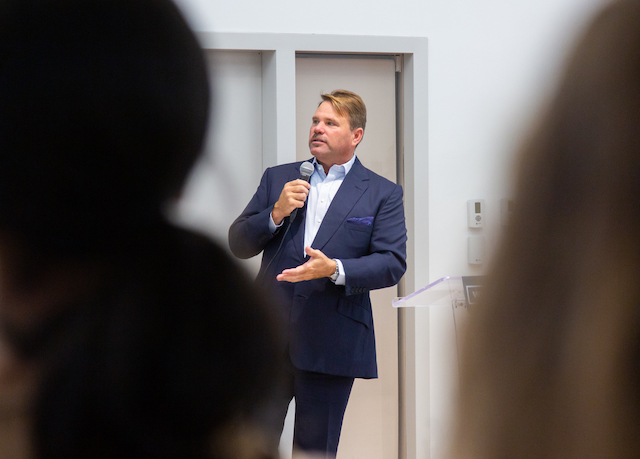 Giving a public face to WSCF's new scope and spirit are the 15 grant recipients who emerged from its first round of grant applications (two cycles per year, with approximately $100,000 in available funding each time). They were chosen for their continued work in the fields of food insecurity, community improvement, education/recreation, and health/wellness. (Full Disclosure: Chelsea Community News [CCNews] is one of the recipients, adding to the WSCF grant it received as part of a 2020 pandemic-era cycle dedicated to struggling small businesses.)
Before his remarks from the podium, Michael Phillips, President at Jamestown and also President of WSCF's Board, spoke to CCNews about the purpose of the grants. "We're motivated to find the groups that fall between the cracks of traditional community support. We're the only nonprofit that's actually funding neighborhood associations, groups that don't have a formal status, if they have a good plan," he explained. "Our idea was that of lifting everyone in the West Chelsea neighborhood. Our companies are here. We want to support the people who need to be lifted along with everyone. All boats need to rise together." With enthusiasm, Phillips described the WSCF as a "micro-grant organization" not doing major funding but "figuring out how to fill the gaps." One-third of the grants are given to "programmatic" projects with specific goals, while two-thirds are for "unique" small business support.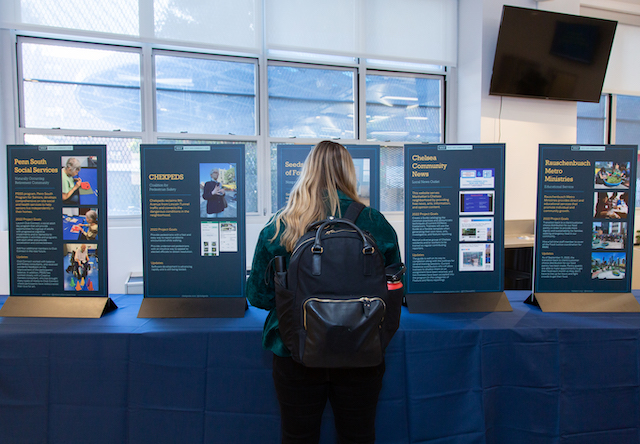 Chelsea residents have seen the emergence of multinational corporations in new or renovated buildings on their streets, as well as the appearance of towering luxury buildings in Hudson Yards, and yet, their lives continue as before, with community services still among the vital needs. New York City Council Member Erik Bottcher (Chelsea's District 3 rep) explained from the podium that as Hudson Yards was being created, Jay Kriegel "singlehandedly rounded up all these companies and said, 'As we unveil Hudson Yards, we need to have an affirmative effort to make sure that this economic growth actually reaches the community, because historically, all around the city what we see is economic growth without making sure that the long-term community that's there will benefit from it.' What's happening with the effort he started is that many amazing organizations now benefit. Let's keep going with this."
U.S. Congressperson Jerrold Nadler and New York State Senator Brad Hoylman also spoke to those gathered, and praised the WSCF grants. "This contrast between wealth and poverty needs, it's so stark here, but we're bridging that gap with public and private partnerships," said Hoylman.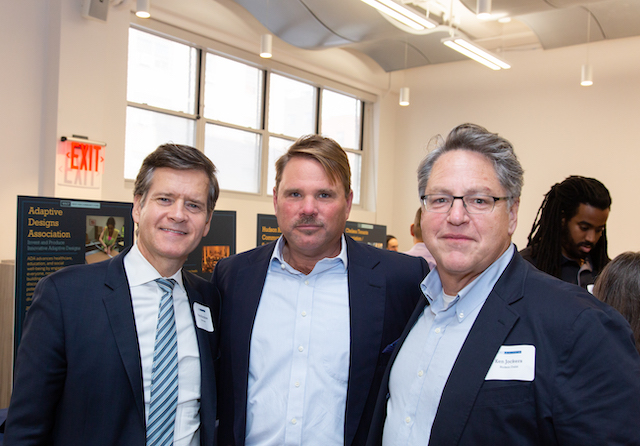 The relaunched WSCF is also showing its commitment to local investment by tapping Hudson Guild to distribute the Fund and support grantees in ways far beyond making sure the check is in the mail. Ken Jockers, Executive Director at Hudson Guild, told CCNews that when the leaders of WSCF "asked us "to get involved, it was with a specific role, to help administer," he recalled. "The companies that make the decisions to fund these really impactful grants were looking for an organization that could set up the grant process, manage it, marshal the whole application process, so that the boards of the companies could make those final decisions. We're back office, essentially," said Jockers, of their essential efforts.
The current cycle of grants came from corporate donations totaling $100,000. Phillips would like to be granting $400,00 to $500,000 every year. The WSCF is funded annually, and according to Phillips, right now there are about 14 businesses that contribute $25,000 apiece annually. Donors listed for this Grantee Celebration included Amazon, Google, RxR, Jamestown, Third Point, Related, Tapestry Foundation, Cooley. With the great wealth of these businesses, perhaps a future endowment fund could be created. The needs are great, and the contrast between the rich and poor is, to use Hoylman's word, as "stark" as can be.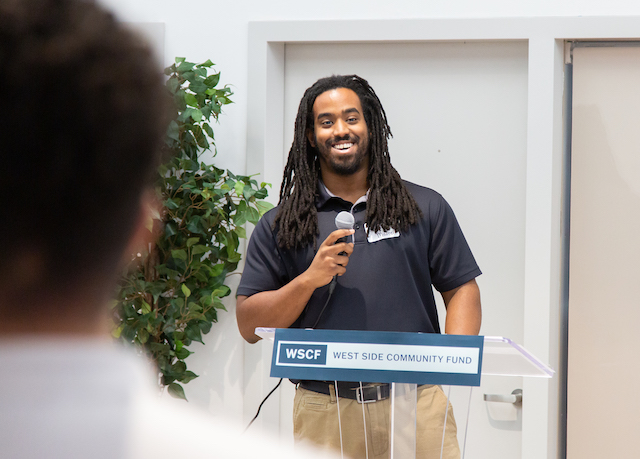 How important are the granted funds to local organizations? Here's a sampling from four Grantees:
Aaron Moore, Food Pantry Director at grant recipient Rauschenbusch Metro Ministries, who talked at the October 11 event about how his organization used to serve 80 people a week, but then the number rose to 240 a week, and now 300 to 350 people are coming. From June to September, the Ministries' other grants were depleted and in order to provide food for those in need, funds were donated by the congregation of the Metro Baptist Church. "So this grant money will go toward replenishing some of those funds, and we always need more. We've been able to rise to the occasion every time the need increases but there's always more need." Every week, Rauschenbusch also gives out toiletry bags with a toothbrush, razor, shaving cream, and snack bags with protein bars and fruit cups. In the past, it distributed about 30 bags a week. The current weekly count now stands at around 150, and is expected to increase.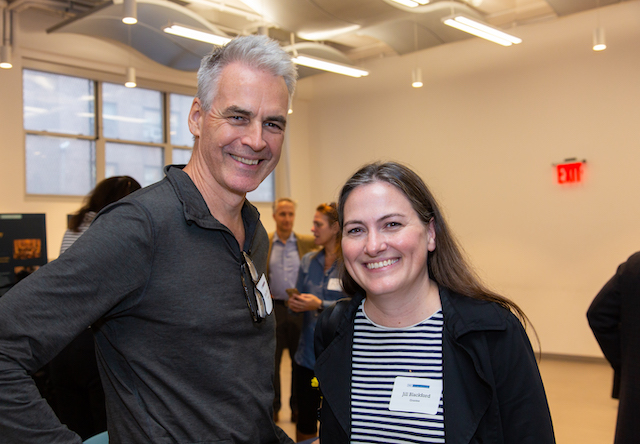 John Mudd, President of Midtown South Community Council, another grantee, supplies food to shelters from the organization's urban garden and upstate Hudson Valley garden, and the grant will enable greater garden development. The Council focuses on meeting a broad area of needs in health, housing, homelessness, and food insecurity. It can distribute 100 pounds of food a week, and just last week gave out 180 pounds of food. Mudd echoes Aaron Moore in speaking about community need: "We need more of it [grants like WCSF]. The grant itself has to grow and really build communities. We need a balance between communities and businesses… We have to be respectful of each other and live with each other."
For Christine Berthet, longtime CB4 member and Co-Founder of grantee CHEKPEDS (Clinton Hell's Kitchen Chelsea Coalition for Pedestrian Safety), the funding will allow the completion of a software app—WalkMapper—to help its users walk NYC streets safely. The app will include 70 complaints, such as sidewalk obstruction, or problems with a pedestrian crossing. Normally when a New Yorker has an issue, the only alternative is to call 311. With this app, a safety concern will not only reach 311 but also a Councilmember, Community Board, the local BID, other elected officials, and even selected social media.
Nitiya Walker, Executive Director of Seeds of Fortune Inc. says they've been able to help prepare 22 female students of color for college with the funds from their grant. The organization is working with the High School of Fashion Industries to teach future career skills via its partnership with Chanel. Students who may not have been aware of opportunities will now find themselves at Chanel headquarters in Soho, where they will experience career choices in fashion, chemistry, administration, and law. The students will be helped with college scholarship opportunities as well.
The next grant cycle will begin in December 2022. For questions, email WSCF@hudsonguild.org. Directly below, find the complete list of current WSCF grantees alongside a bit of info about how their grant is being used. Click on the name of each grantee to be taken to their landing page on the WSCF website.
In July 2022, $100,000 was distributed to 15 organizations serving the West Side of Manhattan.
The Grantees Are: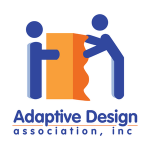 Adaptive Design Associates (ADA) advances healthcare, education, and social well-being by engaging everyone, novice to expert, in building custom adaptations, discovering untapped potential, and nurturing communities that thrive with diversity.
Grant Project Goals Summary
—Engage students with autism from P.S. 138 at Park West in skill-building activities through an adaptive design curriculum to enhance their chances of successful graduation, employment, and/ or integration into day-habilitation programs.
—Include key school staff and stakeholders in ongoing train-the-trainer sessions to empower educators to embed cardboard carpentry and adaptive design in their curriculum and set up adaptive design workshops that support the curriculum.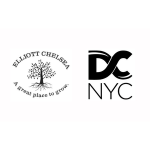 Dream Center/Chelsea Tenants Assoc. Partnership | Dream Center mobilizes volunteer and financial resources to support nonprofit organizations serving the poor and marginalized in New York City.
Grant Project Goals Summary
—Provide over 50,000 pounds of food to families in Chelsea before the end of this calendar year.
—Provide over 300 brand-new toys to children within Chelsea.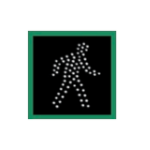 CHEKPEDS (Clinton Hell's Kitchen Chelsea Coalition for Pedestrian Safety) works with elected officials, city agencies, Business Improvements Districts, and others to obtain crucial traffic relief and pedestrian safety measures locally and citywide.
Grant Project Goals Summary
—Provide pedestrians with a fast and easy way to report problems encountered while walking.
—Provide underserved pedestrians with an intuitive way to appeal to elected officials to obtain resolution.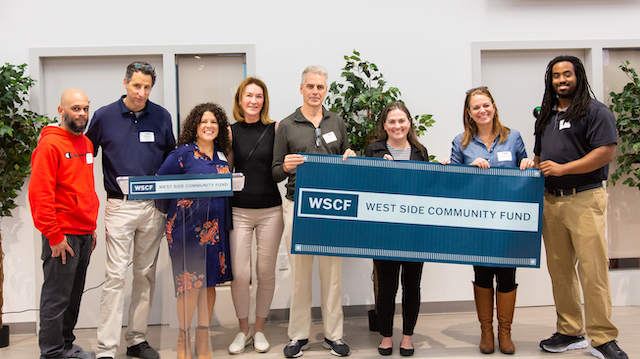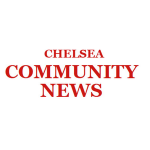 Chelsea Community News is a free news, arts, and information website serving Manhattan's Chelsea neighborhood via a website with no paywall or pop-up ads. The grant is helping to launch a Community Reporters Training Program.
Grant Project Goals Summary
—Create a Guide cataloging the common practices and idiosyncratic techniques of current CCNews freelancers, for use by Training Program recruits when generating their own news, arts, investigative, and feature reporting.
—Recruit Chelsea residents/workers from all walks of life to train and retain as editorial content contributors.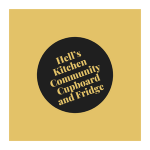 Hell's Kitchen Community Cupboard builds community and fosters a culture where you "take what you need, and leave what you can."
Grant Project Goals Summary
—Reduce Food Waste in Hell's Kitchen businesses.
—Reduce food insecurity for our Hell's Kitchen neighbors.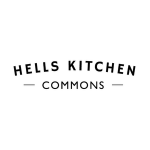 Hell's Kitchen Commons is about community, collaboration, sustainability, and inclusiveness.
Grant Project Goals Summary
—Complete a full assessment of the wall foundation in order to repaint the [1972 Arnold Belkin "Against Domestic Colonialism] mural [in Matthews-Palmer Playground].
—Repaint the mural after assessments and repairs are completed.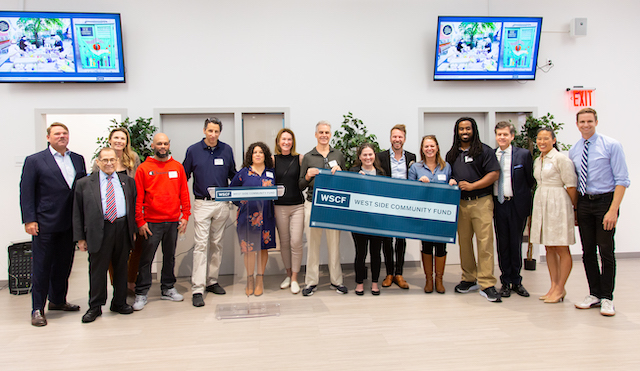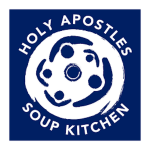 Holy Apostles Soup Kitchen is an open, inclusive community welcoming YOU to our community.
Grant Project Goals Summary
—Increase access to healthy meals and groceries for families and individuals experiencing food insecurity.
—Provide emotional and practical resources that help visitors to our meal programs lead fulfilling, sustainable lives.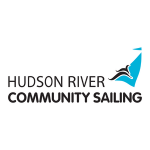 Hudson River Community Sailing | Hudson River Community Sailing develops leadership and academic success in underserved NYC youth through sailing education and provides maritime education and recreation to the community.
Grant Project Goals Summary
—Expand outdoor recreations and STEM learning for 175 students with 2-3 weekly hours of STEM and sailing programs.
—Increase accessibility by supporting at least 90% of high school seniors in the college application process.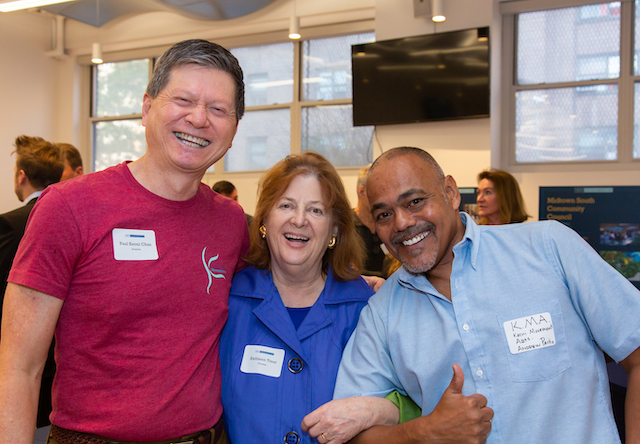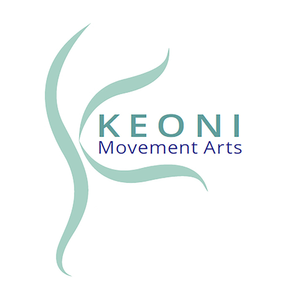 Keoni Movement Arts makes yoga, dance, and gymnastics accessible to people in the Greater New York City Area.
Grant Project Goals Summary
—Increase access to yoga in marginalized populations, aiming to serve at least 30 individuals who have a disability, special needs, and/or are economically disenfranchised.
—Increase feelings of physical, mental, and emotional wellness for persons in our community. The goal is that at least 80% of participants will report noticing an increase in their feelings of calm and overall wellness after attending our classes.
Midtown South Community Council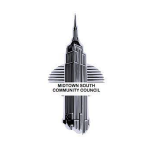 builds better neighborhoods and stronger relationships within the Midtown South community of Manhattan.
Grant Project Goals Summary
—Provide fresh food for members of the community who lack access to healthy food.
—Promote community well-being and build resilience by mobilizing and co-creating neighborhood support in response to the increasing rates of homelessness, health crises, and community isolation.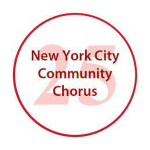 New York City Community Chorus heals and restores its community through singing.
Grant Project Goals Summary
—Engage the community with beautiful choral music they might not otherwise have access to with free concerts. It is important that people can assemble in their neighborhoods and enjoy an afternoon together.
—Provide choristers and the audience with opportunities to learn about choral singing and music regardless of their education, experience, or background. All are welcome to learn no matter what level of musical proficiency they have.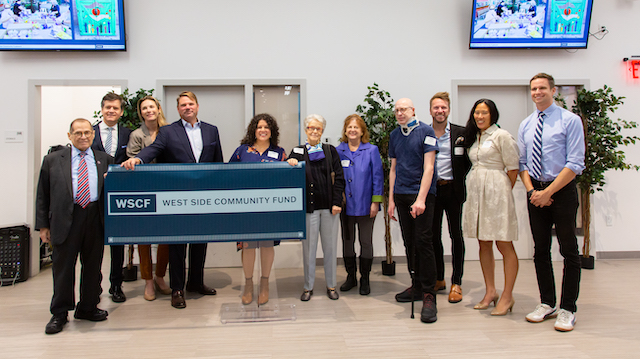 Penn South Social Services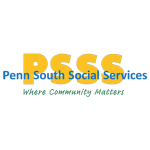 develops comprehensive on-site social and healthier services to help seniors live independently in their homes.
Grant Project Goals Summary
—Launch Club Connect, a social adult day program that will provide opportunities for a group of adults with progressive cognitive impairments and/or dementia to participate in activities and programs with each other and provide socialization and connections.
—Add four additional members to Club Connect in the near future.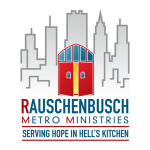 Rauschenbusch Metro Ministries provides direct and educational services that promote individual and community growth.
Grant Project Goals Summary
—Transition back to a client/customer choice distribution for our food pantry in order to provide more dignity and sustainability for families seeking emergency food in our community.
—Hire a full-time staff member to cover all the Food Justice coordination for RMM.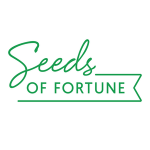 Seeds of Fortune is a scholarship program to help teen girls obtain local and national scholarships.
Grant Project Goals Summary
—Provide students in the High School of Fashion Industries with a 6-7 week live video session to learn about the college and scholarship application process, as well as access to our college partners.
—Provide students with the opportunity to learn about careers in fashion by taking a field trip to the Atelier Beaute Chanel store in SoHo and their chemistry lab in NJ.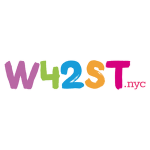 W42ST keeps Hell's Kitchen connected, updated, and upbeat.
Grant Project Goals Summary
—Identify and audit empty storefronts.
—Tell stories that will help find solutions to the community's concerns.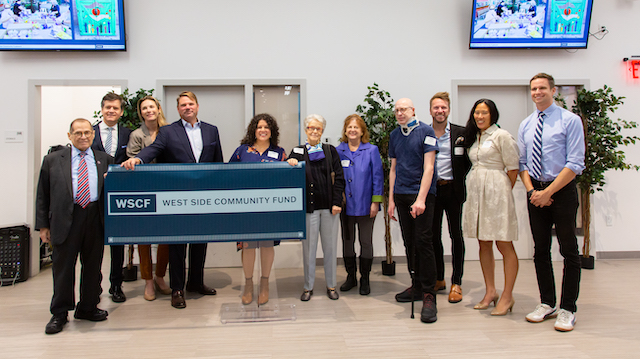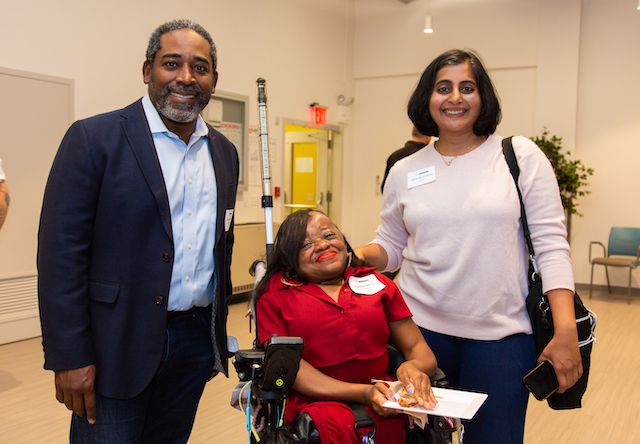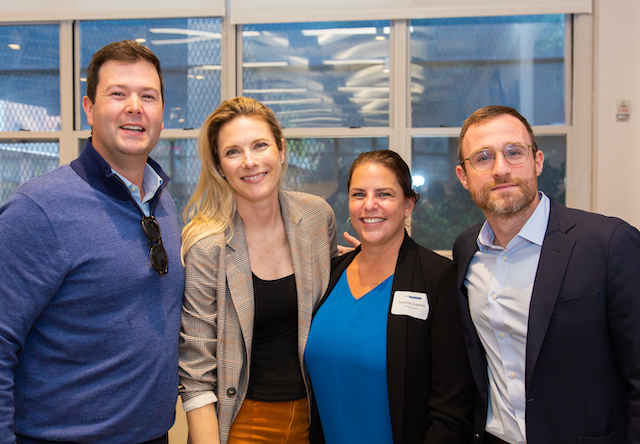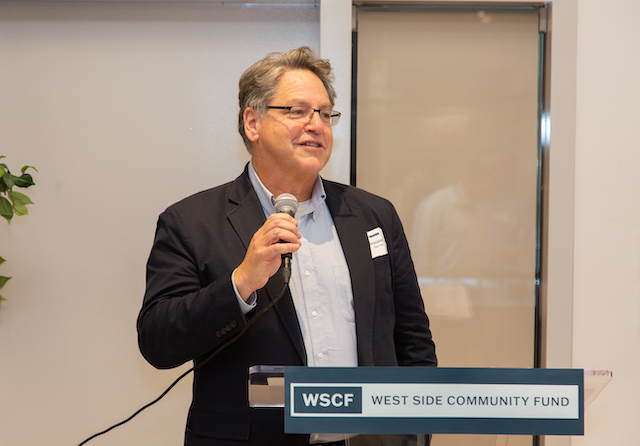 —-Written by Eileen Stukane with additional reporting by Scott Stiffler
Chelsea Community News is made possible with the help of our awesome advertisers, and the support of our readers. If you like what you see, please consider taking part in our GoFundMe campaign (click here). To make a direct donation, give feedback, or send a Letter to the Editor, email scott@chelseacommunitynews.com.