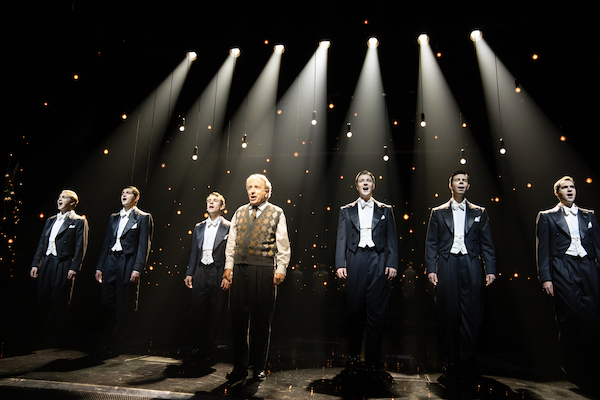 BY MICHAEL MUSTO | A Holocaust musical by Barry Manilow? Relax, it's actually good. Harmony has been gestating since 1997, when it premiered in San Diego, and now—after playing the Museum of Jewish Heritage last year—it's finally arrived on Broadway. With music by long-running pop star Manilow and book/lyrics by Bruce Sussman, who's written film scores and also collaborated with Barry on hits like Copacabana (At the Copa), it tells the true, dark story of a German performing group called the Comedian Harmonists.
In the 1920s and 30s, the troupe—consisting of six German men engaging in flawless musicalizing and, ultimately, shtick—was hugely popular, filling concert halls and appearing in movies. Complicating their success, three of the guys were Jewish and one was married to a Jewish woman. Directed by Warren Carlyle (After Midnight, Chaplin), Harmony not only reflects on the group's performance successes—for the most part, those numbers are flawlessly sung and staged—it details their internal division about how to deal with rising antisemitism and the ascension of Hitler. The guys' (and their wives') reactions range from wanting to fight back, run away, or just throw up their hands and hope for the best. This all happens as the Nazis at first feel the group is positive for Germany (as "good will ambassadors") and offer them various exemptions, as well as threats, which menacingly increase.
Polished after all these years, this musical is far more effective than the flop 1999 Broadway show about the same subject, called Band in Berlin. Harmony is old-fashioned, with a more than serviceable book and score, and while it may not be as electrifying as Cabaret (which is coming back this season, in reimagined form), it exhibits fine showmanship and manages to build into a potent exploration of fascism's assault on love, faith, creativity, and survival.
The show starts with the Harmonists' American debut at Carnegie Hall in 1933, then goes back in time to the creation of the group and their personal travails, as narrated by Rabbi (Chip Zien of Into The Woods and Falsettos fame), who's the 87-year-old version of the Harmonist who escaped Poland. As the Young Rabbi, Danny Kornfeld gets a show-stopping song called Every Single Day, where he movingly urges his lady love (a sweet Sierra Boggess) to drop all fears and engage in a lifelong commitment with him. Meanwhile, the piano-playing Harmonist named Chopin (Blake Roman) is romancing a Jewish Bolshevik activist named Ruth (a bristling Julie Benko), despite a whole other bunch of risks. When the couples' double wedding is interrupted by antisemitic terrorism, we know the Harmonists can't just keep going, with business as usual.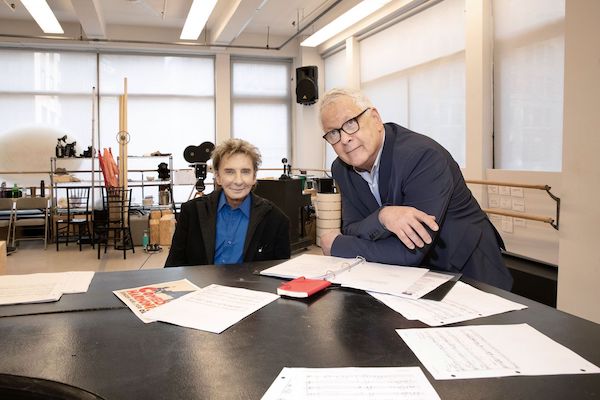 The cast is strong, and Zien slays it when he chides his younger self because, "You did nothing!" (to fight fascism), singing about that regret with a gut-punching passion that rocks the house. Echoing the same sentiment, Zien also cameos as Albert Einstein, who advises that it's not evil people who destroy the world, it's those that sit back and watch them do so. (In the Off-Broadway production, Zien also portrayed Marlene Dietrich—I'm serious—but that's been cut, though Allison Semmes does appear as a feathered Josephine Baker to romance one of the guys and perform with them at the Ziegfeld Follies.) Best of all, the cast doesn't employ any hokey accents at all!
The only down sides I found were one meh duet; a satirical human marionette number called Come To The Fatherland that doesn't quite come off; one bad rhyme ("shtetl/settle"), and Zien being made to do a long, slow narration at the end of the show. After his powerful song, it seemed anticlimactic.
But this is quibbling. An original musical is welcome on Broadway—even if this one is 26 years old—and Manilow and Sussman are to be congratulated for finding complexity and profundity in a little-known aspect of Holocaust history.
At the Barrymore Theatre (243 W. 47th St.). Tickets from $59 are on sale via www.telecharge.com, or by calling 800-447-7400 or 212-239-6200.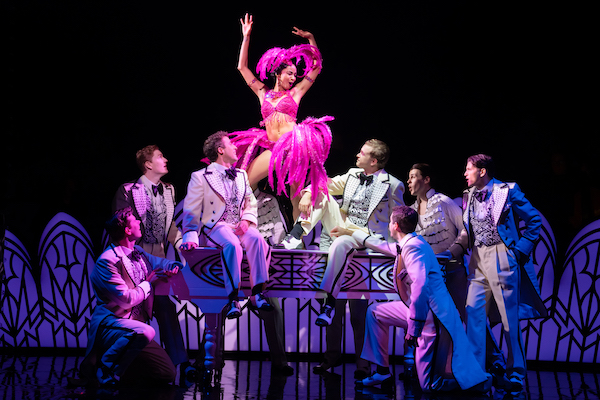 —END—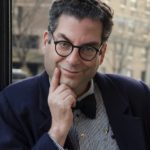 Michael Musto is a columnist, pop cultural and political pundit, NYC nightlife chronicler, author, and the go-to gossip responsible for the long-running (1984-2013) Village Voice column, "La Dolce Musto." His work appears on this website as well as Queerty.com and thedailybeast.com, and he is writing for the new Village Voice, which made its debut in April of 2021. Follow Musto on Instagram, via @michaelmusto.
Chelsea Community News is an independent, hyperlocal news, arts, events, info, and opinion website made possible with the help of our awesome advertisers and the support of our readers. Our Promise: Never a paywall, no pop-up ads, all content is FREE. With that in mind, if circumstances allow, please consider taking part in our GoFundMe campaign (click here). To make a direct donation, give feedback, send a Letter to the Editor, or contact our founder/editor, email Scott Stiffler via scott@chelseacommunitynews.com.
To join our subscriber list, click here. It's a free service providing regular (weekly, at least) Enewsletters containing links to recently published content. Subscribers also will be sent email with "Sponsored Content" in the subject line.  That means it's an exclusive message from one of our advertisers, whose support, like yours, allows us to offer all content free of charge.