BY SCOTT STIFFLER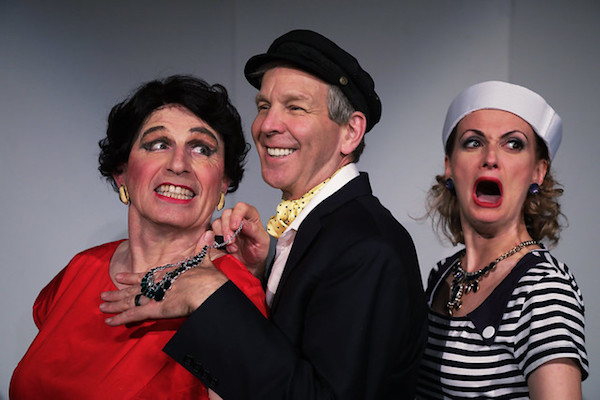 Through Friday, June 28: Galas: A Modern Tragedy | "Seeing this show is not just a good way to observe the season, it's virtually obligatory," said our Trav S.D. of the Pride month powerhouse play Galas: A Modern Tragedy. Written by the late Charles Ludlam, and directed and starring his partner, Everett Quinton (a fellow founder of the Ridiculous Theatrical Company), this loopy, laugh-out-loud, decidedly loose biography of the Greek-American opera soprano Maria Callas benefits not just from leading lady Quinton's intimate familiarity with the source material, but also an eight-member cast adept at playing their multiple roles to the absolute hilt—and then, a bit beyond that seemingly impenetrable ceiling. Read Trav S.D.'s rave review here, and do what you must to make a place for Galas at this week's already crowded Pride table.
Through Fri., June 28, 8pm, at the Theatre at St. John's (81 Christopher St.). There will be no performance on Thurs., June 27. Visit galas.brownpapertickets.com for tickets ($25).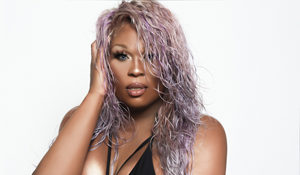 Friday, June 28: I Candy: Peppermint Live in Concert with Cazwell | Every bit as sweet and cool as her name implies—but with a refreshing flavor all her own—Peppermint has been opening doors for others by paving her own way through the worlds of television, Broadway, the music industry, live performance, and, always, activism. Chelsea Community News sat down with Peppermint, for a broad-ranging talk, in advance of her June 28 concert. Read that interview here.
Friday, June 28, 7pm, at the Gramercy Theater (127 E. 23rd St.). For tickets, ($30, with $75 VIP tickets that include a meet and greet), visit www.SpinCycleNYC.com.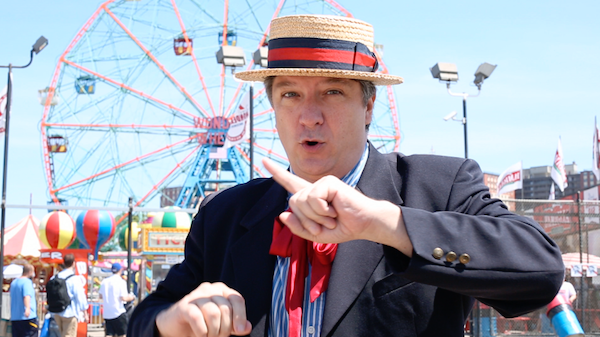 Saturday, June 29: The Return of the American Vaudeville Theatre | Chelsea Community News contributor Trav S.D. brings his American Vaudeville Theatre (est. 1995) back to its Lower East Side origins with this new monthly series of intimate, informal, seat-of-the-pants revues, mixing elements ranging from the old Bowery saloons to Dada Cabaret to radio comedy, featuring sketches, monologues, and songs, plus Trav's favorite variety, music and comedy acts—wonderfully unique people of all sorts. June 29's inaugural edition falls on Pride March Eve. The bill will reflect that, with a salute to the great drag artists of vaudeville, in addition to the other stellar acts, one of whom, Koo-Koo the Bird Girl, has come from the opposite side of the globe! Also on the bill: whip-cracking tap dancer Maven Peck Peck, funny lady Jennifer Glick, and clown duo Jeff and Buttons.
Sat., June 29, 8pm at UNDER St. Marks (94 St. Marks Place). Tickets ($20) and info at http://www.horsetrade.info/under-st-marks.
Saturday, June 29: The We Party Pride Festival | Billed as "the biggest Pride charity event in history," this festival features an opening dance act by Beyoncé's choreographer, Chris Grant, and a percussion performance by the cast of STOMP, in celebration of its celebrating its 25th year in NYC. Then, the LGBTQ community and its allies will share one enormous dance floor. Additionally, "Planet Earth's Favorite Vodka" will be on hand, serving specialty cocktails and inviting revelers into their Absolut Vodka photo moments booth. Oh, and did we mention the very special headliners? Two exciting up-and-comers you might have heard of: Bette Midler and Cyndi Lauper!
"I'm really excited about doing this special set for LIFEbeat at the We Party WorldPride event," said Lauper. "Let's have some fun and rip the roof off the Javits Center together!"
All net proceeds will benefit prominent LGBTQ charities, including the Stonewall Gives Back Initiative and LIFEBeat, an organization that harnesses the power of the music and entertainment industry to advocate for sex health awareness and safety, providing those most at-risk with vital information about gender, sexuality, consent, prevention, and support services.
Sat., June 29, 9pm at the Jacob Javits Center (655 W. 34th St. at 11th Ave.). Tickets for We Party PRIDE FESTIVAL (presented by Absolut) are available at PrideFestival2019.com.
Wednesday, June 26: Continuum 1969: A Variety Show Tribute to Stonewall| The second installment in The Eagle NYC's new monthly intergenerational social series offers up a robust roster of boylesque, drag, vocalist, and theater performances. It's emceed by Witti Repartee, with appearances by Twinky Boots, Rocco Chanel, Coco LaChine, Vivica Galactica, Jesse Dalton, Maxx Pleasur, and Galatea Stone—and features a selection from TOSOS' Street Theater (by the late playwright Doric Wilson, who based it on his first-person account of the Stonewall Riots).
"In 1969, regular folk, drag queens, transgender persons, prostitutes, butch lesbians, lost and homeless young men, and leathermen defied authorities and said 'no' to harassment and oppression of the LGBT community and took to the streets," notes Continuum director Derek Danton. On this, the 50th anniversary of Stonewall, the series "will give tribute to these heroes."
As for Continuum's ongoing mission, Dalton says, "Senior LGBTQ men and women, as pioneers of the movement that has brought greater freedom and acceptance to our entire community, deserve our utmost respect and attention. We, their concerned friends, associates, and colleagues, want to ensure that they will not be forgotten, nor their welfare taken for granted as they age. Using our combined resources, we aim to facilitate first awareness, then eradication, of the isolation and desolation faced by so many of our senior members nationwide, enlisting the help of local governments, health agencies, and community leaders, to better forge a healthy and viable future for them."
Free. Wed., June 26, 6-9pm at The Eagle NYC (554 W. 28th St., btw. 10th & 11th Aves.). Performances begin at 8pm. The first 20 attendees get a free Continuum T-shirt. To RSVP (strongly encouraged), click here. For info on other regular events at the host venue, visit https://eagle-ny.com.
Chelsea Community News is made possible with the help of our awesome advertisers, and the support of our readers. If you like what you see, please consider taking part in our GoFundMe campaign (click here). To make a direct donation and/or send feedback about the site, send an email to Scott@chelseacommunitynews.com.