"Where do you see yourself at this time next year?" wasn't always such a loaded question. Before COVID-19, forward thinkers could confidently project ahead 365 days to find themselves dancing at their wedding, playing contact sports, or making good on a campaign vow to bring sweeping legislation before their fellow New York City Council Members.
At this time next year, that last scenario will be brought to you by either Erik Bottcher, Phelan Dante Fitzpatrick, Marni Halasa, Aleta LaFargue, Leslie Boghosian Murphy, or Arthur Schwartz. They're the six people determined to represent our namesake neighborhood, alongside others in the District 3 area of coverage (Hell's Kitchen, Greenwich Village, West SoHo, Hudson Square, Times Square, Garment District, Flatiron, Upper West Side). The winner will succeed Corey Johnson, who was re-elected in 2017, became Council Speaker in 2018, and is compelled by term limits to step down.
Chelsea Community News begins its coverage of this race with a Q&A that's as curious about the person as it is about their policies. All candidates were sent the same questions. Below, find responses from Leslie Boghosian Murphy, followed by links that take you to the answers provided by others. For info about the Primary Election (June 22) and the General Election (Nov. 2), visit https://vote.nyc.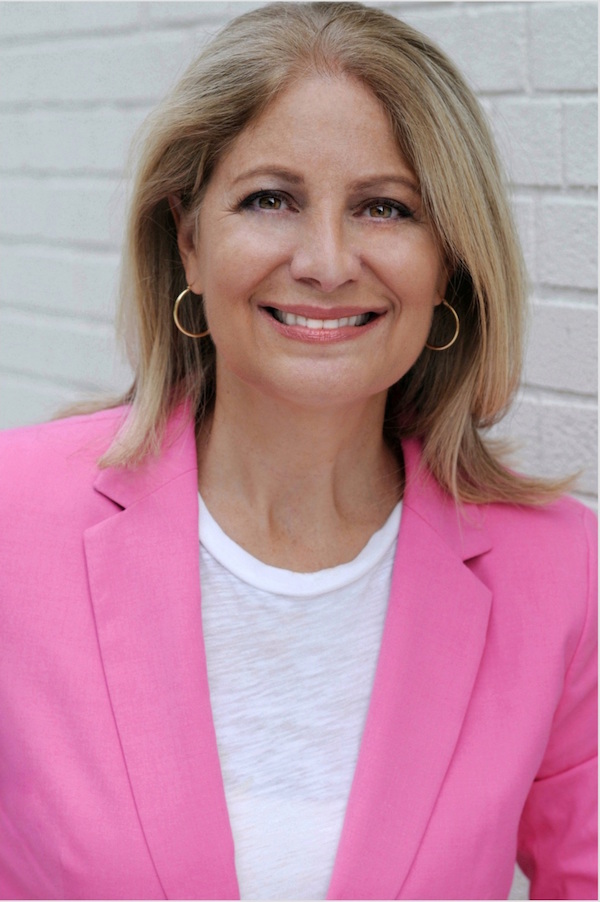 Scott Stiffler, for Chelsea Community News (CCNews): Regarding the Meet Leslie section of your website: What policy, belief, or personal detail sums you up nicely, and why?
Leslie Boghosian Murphy: Advocacy and Action. There are some that spotlight problems and there are some that fix problems. I have done both. My whole career as an investigative journalist has been giving a voice to those who don't have one and demanding accountability. I value action over words and have always had a "get it done" mentality. We have a lot to tackle in our city over the next few years and I am confident we can fix our problems while administering compassion and fairness.
CCNews: Can you envision a situation when the duties of advocating for District 3 and the city as a whole are not in agreement? If so, how will you reconcile local obligations with the greater good?
Murphy: Yes, many times. This is an aspect of district representation I weigh heavily. In fact, we have recently seen many examples where our district's best interest wasn't served properly.
The City and DHS placed over 800 single men, many with acute mental and addiction needs, into temporary shelters on one square city block. These residents were without much needed social services, which resulted in horrible and unsafe conditions for everyone involved. Neighborhood residents and businesses were (and still are) left to fend for themselves when many of our local elected officials did nothing because of perception.
Good leaders identify problems and create solutions without the fear of who will post what on social media.
I don't think local obligations and the greater good are mutually exclusive. In fact, in order for ideologies to flourish, they need to first work.
CCNews: Regarding the above question, apply that to an example in your personal life. Are you any more rigid or flexible when it comes to advocating for yourself vs. others?
Murphy: I have always been vocal advocating for others occasionally at my own expense. I believe this led me into a career in journalism.
I was investigating a story of children in prison for life with no parole here in America and met some very interesting subjects along the way. After completing my piece, one young man's story stuck with me. I put my normal schedule on hold to help him schedule a retrial and eventually a re-sentencing. The fact that a 14-year old boy was never to see the outside of a prison again for playing a secondary role in a crime seemed terribly unjust. I was focused on remedying the situation and I did.
CCNews: Conflict and Compromise: What do these words mean to you, in terms of how you will be an effective Councilmember?
Murphy: If nothing else, this separates me from the rest of the candidate field in our District 3 race. As a journalist and a 10-year co-op board member, the majority of my communications is negotiation. I have successfully worked with leaders in their fields both domestically and internationally negotiating conflict resolution regularly.
Conflict comes when a group perceives they are negatively affected. Understanding peoples' concerns and points of view is critical. And I believe that all our interests are not necessarily mutually exclusive. My campaign is rooted in open dialogue and bringing people together to find solutions. My track record of getting things done illustrates how I do this effectively.
And to keep my skills sharp, my 8-year old reminds me daily of the art of conflict resolution.
CCNews: The time machine has been invented. Once you've played the stock market, it's time to visit your younger self. What one action do you tell this person not to take? Which one action do you choose not to mention, because it has to happen in order to make you who you are?
Murphy: *Goes back 20 years* Don't argue with the bouncer at Marquee. It doesn't end well. I will not mention the pain and heartache I will feel witnessing the complete devastation and loss of life when visiting Sri Lanka after the tsunami. The sights, smells and sounds are now part of me and have certainly contributed to my makeup today.
CCNews: What local small business do you wish we all gave our business to? How have they fared during the pandemic, and what can we do to help?
Murphy: Garber Hardware on 9th Ave. between 22nd & 23rd. They have been in our neighborhood (along with the West Village location) for generations. Ask for Nathaniel. He can get you anything you need for a home project and beyond. It's easy to order from some of the bigger box stores or ecommerce platforms but they won't help explain how to fix your broken cabinet door like Nathaniel.
Sullivan Street Bakery on 9th Ave. between 24th & 25th. We are lucky to have them in our community. And like Nathaniel from Garber's, the owners of Sullivan St. Bakery both live and work in our neighborhood. Their wholesale business has been devastated so any business is appreciated. Ask for their "community loaf"—a special bread made just for us during this pandemic.
CCNews: Favorite Golden Girl: Blanche, Dorothy, Sophia, or Rose?
Murphy: I would say Sophia but I want to be Blanche.
CCNews: You took the time to answer our questions—even that last one, which, frankly, was a little gimmicky. So in the interest of fairness, we end by turning the tables: What one question do you want voters to ask themselves when they see six names in the running for City Council, District 3?
Murphy: With all things being equal and no predetermined notions, who would be the best advocate for my neighborhood getting us on the road to recovery?
NOTE: To see Chelsea Community News' Q&A with Erik Bottcher, Phelan Dante Fitzpatrick, Aleta LaFargue, Marni Halasa, and Arthur Schwartz, click on their names, which appeared earlier in this… sentence.
Chelsea Community News is made possible with the help of our awesome advertisers, and the support of our readers. If you like what you see, please consider taking part in our GoFundMe campaign (click here). To make a direct donation, give feedback, or send a Letter to the Editor, email scott@chelseacommunitynews.com.