Just shy of one week since Easter Sunday, the once-overflowing baskets packed with eggs, peeps, and chocolate have been picked over until all that's left is the visually appealing but thoroughly inedible colorful plastic straw. Luckily, for those who have a sweet tooth for drag, there's an Easter leftover sure to fill that empty hole in your. . . well, the correct answer would be "heart" or "stomach"–but if the first word you conjured was full if filth and innuendo, have we got a show for you: Last weekend's Unmasked and Unfiltered–the latest perfectly profane collection of parody songs from drag legend Lady Bunny–has extended its Easter Weekend run, with 7pm shows on April 22/23. Chelsea Community News recently spoke with the busy Lady Bunny to hear about her latest work and find out what it's been like to be a working girl throughout the COVID era.
thatScott Stiffler for Chelsea Community News (CCNews): Over the course of the COVID era, you've created digital-only content, DJ'd live at The Monster, and performed live, globally—masked and unmasked. Subject matter has changed with the times: To what extent does that reflect your own evolving take on shopping, socializing, sex, and other stuff?
Lady Bunny (Bunny): I did develop a podcast with Monet X Change called Ebony and Irony. It's on all streaming platforms. Our goal was to be drag queens who didn't only talk about drag. So we'd blab about anything from movie reviews to politics. Monet is 29 years my junior, which means we often have different takes on things. It comes out every Friday, and we've had some wonderful guests like Jayne County, Margaret Cho, and porn star Boomer Banks. And activist Andy Humm!
As far as shopping, Fecesbook finally lured me into buying some dresses from Chinese vendors during lockdown. I quickly learned that a size 5XL in China is a medium in the US! I think social media gives us a slight connection, which has unfortunately replaced real, in-person connections for many. But any connection was a help during COVID, when it was less safe to physically meet up. But when the weather warms, I love gathering with friends to walk to the pier, or have a bite outside. I had plenty of sex when I was younger. So that can continue on it's two-year hiatus.
CCCNews: You self-quarantined for much of COVID's early era. Did any new pastimes emerge? What elements of your routine are you glad to see go, and what ones are sure to stay? Any online authors or news/arts/opinion sources you were and remain particularly fond of?
Bunny: I did cook more than I ever had. The problem is, I'm a pretty good cook and I love to eat. Add little work and bored to that equation and the answers for me was diabetes. News-wise, I've grown distrustful of much of corporate media, which I learned from Bernie Sanders. Our news media mostly all owned by a handful of billionaires who have other wealthy folks' interests in mind. I do love abrasive comedian Jimmy Dore, who does a political YouTube show called The Jimmy Dore Show. His guests have included Glenn Greenwald, Aaron Mate, AOC, etc. A lot of independent media sources have throttled by YouTube and other social media giants. They'll either de-monetize their vids or censor them. So enjoy them while you can. Particularly anti-war voices like Chris Hedges or the establishment's COVID narrative. If you tell me not to question something, then I know to question it more.
CCNews: You've been booked for live work, worldwide, since last late winter/spring, yes? Traveling by airplane, has mask protocol adherence been a problem or a notable success while waiting, flying, or deplaning? We understand you had an odd no-mask incident spurred on by an airline's desire to honor your frequent presence. Care to tell?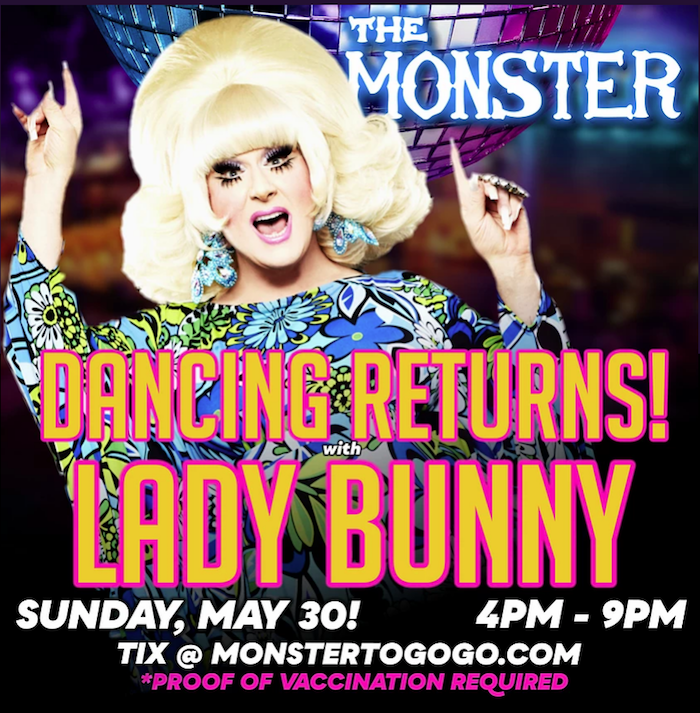 Bunny: Sure, since all airlines decided TODAY [April 19] to drop mask mandates after an allegedly unqualified Trump-appointed justice shot down the mask mandate's extension for public transport. My commute often involves flights or trains. And I take the subway all the time in NY. I don't want to be the last COVID Karen clinging to a pandemic which has become endemic, but cases are surging in the NE right behind Europe. Is this the time to loosen precautions? I'm thrilled that hospitalizations have dropped—and may each variant be milder than the last. But couldn't we kinda let this drop plateau for a while?
Months ago, a flight attendant leaned over inches from my face without a mask to thank me for being a frequent flyer. Then did it again. If the people meant to enforce the mandates can't comprehend them, then…
CCNews: Your sense of humor and presentation have remained remarkably consistent over the decades. What was foremost on your mind during the Atlanta and early NYC era that came out of your mouth as a natural result of having a seemingly endless series of powerful instruments (mics) put in front of your mouth?
Bunny: My early NYC days were ruled by silliness, alcohol and sex—like many my age. Some of my Atlanta posse was ambitious, but often having too much fun to focus on careers. When we arrived in NYC, things were somber and cool, with lots of all black, etc. Fashion, music, etc. We definitely had a gleefully tacky flair which wasn't trying for upscale. Before that in Atlanta, I refused to speak on a microphone and would only hiss into it—which made less sense in NYC. In Atlanta, hissing was a very bar queen way of saying, "Hot!" I thought if I spoke actual words, they'd know I was a man. Which is entirely berserk, cuz I'm quite sure they knew anyway. May drag queens always remain delusional!
CCNews: Not every beloved venue survived COVID. What has t been like, returning to The Laurie Beechman Theatre? Does that room have any particular vibe?
Bunny: Most shows of my shows have gone very well—including my first rather rough performance. I think people are happy to be able to go out and mingle with less concern, and I know the staff is happy their jobs reopened. The sound guy said he'd been out of work for 17 months! Not an easy time for a lot of showfolk. But I'm having fun doing some topical new stuff about Will Smith, etc., along with some fun-to-perform hits from my UK tour in Feb. I even have a costume moment in this show—which I seldom ever have!
CCNews: Have audiences reacted differently to your COVID-themed parody songs, as time goes by? Now, nobody is here to judge you—but we understand that some of them are kind of dirty. Lyrically, what marriage of the profane and the pandemic has a special place in your heart? Have any audience favorites emerged?
Bunny: Both in my Christmas show and in this one, I've parodied Liza's smash phenomenal Cabaret. It's the only song I repeat. The new lyrics welcome the crowd, but acknowledge a little lingering unease due to the fact that some are new to reconvening.
No quarantining alone in your room
Worried about new strains
Life is a cabaret (cough, cough)
So welcome to my COVID super-spreader cabaret!
It does the trick! There are also two Peggy Lee songs in the show, Fever and a rarer one called Ready To Begin Again from her 1976 album Mirrors. It's gritty, but a rejuvenation happens within the lyrics. So it's spring-y. It's probably the most legit cabaret thing—meaning not a parody—I've ever done in my life. It's not even dirty! A new leaf for Bun-Bun! While young'uns won't know Peggy, the older ones don't know Cardi B and Lizzo. And I attempt two rap songs in this show. So I hippity-hop from genre to genre.
Lady Bunny: Unmasked & Unfiltered premiered last weekend. The remaining performances are April 22 and 23, 7pm, at The Laurie Beechman Theatre (located inside the West Bank Café, 407 W. 42nd St. at Ninth Ave.). General admission tickets are $25. VIP tickets that include reserved seating and a pre-signed photo of Lady Bunny (no meet-and greet) are $35. There is also a $25 food/drink minimum; full dinner menu available. Attendees must present proof of full vaccination to enter. To purchase tickets, visit www.SpinCycleNYC.com. For artist info, visit https://www.ladybunny.net.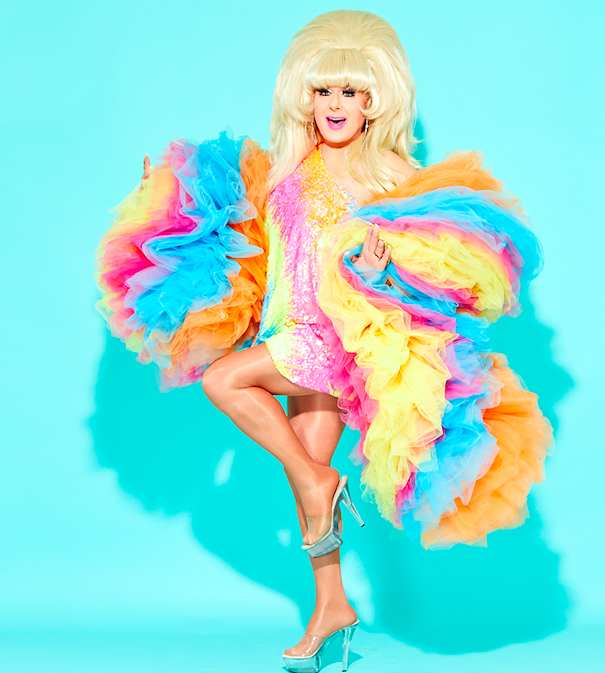 Chelsea Community News is made possible with the help of our awesome advertisers, and the support of our readers. If you like what you see, please consider taking part in our GoFundMe campaign (click here). To make a direct donation, give feedback, or send a Letter to the Editor, email scott@chelseacommunitynews.com.