BY SCOTT STIFFLER | Tips from community members, pitches from publicists, and press releases from elected officials: It was just another interesting day at the office on Friday, July 26—and then, we came across an email with the subject line "Inclusion of your Website in the Library of Congress Web Archives."
It read, in part: "The United States Library of Congress has selected your website for inclusion in the historic collection of Internet materials related to the LGBTQ+ Studies Web Archive. We consider your website to be an important part of this collection and the historical record."
"I can't tell you how much I love that 'Drag' is an option in the drop-down menu. Now there is some news I can use!," said Meg Metcalf, Librarian, Women's, Gender, & LGBTQ+ Collection Specialist at the Library of Congress, in her own email to Chelsea Community News (Metcalf was responsible for choosing us as a participant in the Archive).
The Library of Congress, the Inclusion email continued, "preserves important cultural artifacts and provides enduring access to them… Our web archives are important because they contribute to the historical record, capturing information that could otherwise be lost. With the growing role of the web as an influential medium, records of historic events could be considered incomplete without materials that were 'born digital' and never printed on paper."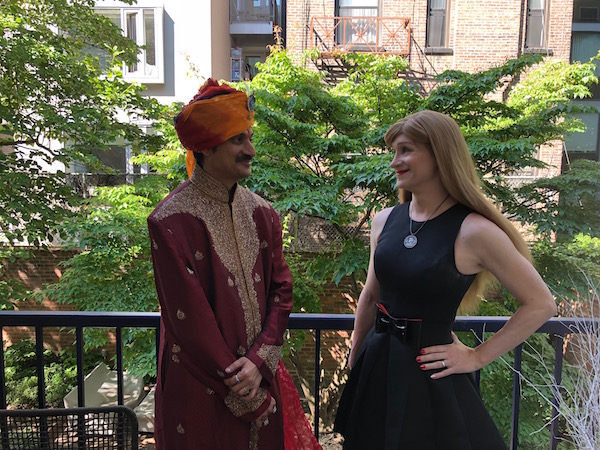 Among the LGBTQ+ material always accessible to you, free of charge, via our website: Charles Battersby's interview India's only openly gay royal; Christian Miles' many Pride-themed photo essays; Mike Turberville's Hands off Our Trans Bodies and Queer New York photo essays; Winnie McCroy's report from the Queer Liberation March of June 30; Kristen Ancillotti's account of how Chelsea celebrated its unique moment in history as the end point of this year's Pride March; Rania Richardson's look at places of worship participating in marriage equality; Trav S.D's review of the Everett Quinton-directed Galas; Puma Perl's Q&A with memoirist and former music exec Michael Alago; Elizabeth Zimmer's look at queer-themed dance offerings; an excerpt from the forthcoming memoir of longtime Chelsea Hotel resident Gerald Busby; and so many, many interviews, reviews, and features of RuPaul's Drag Race alums, penned by our founder/editor, Scott Stiffler.
Having been given this honor just a little more than three months after our launch, we're, well, in a royal tizzy—and more motivated than ever, to keep bringing you more uniquely reported LGBTQ+ coverage.
The Library will make this collection available to researchers at Library facilities and by special arrangement, and may also make the collection available more broadly by hosting the collection on the Library's public access website no earlier than one year after their archiving has been completed.
Want to help us create more LGBTQ+ content? See the below paragraph!
Chelsea Community News is made possible with the help of our awesome advertisers, and the support of our readers. If you like what you see, please consider taking part in our GoFundMe campaign (click here). To make a direct donation, give feedback about the site, or send a Letter to The Editor, email us at Scott@chelseacommunitynews.com.